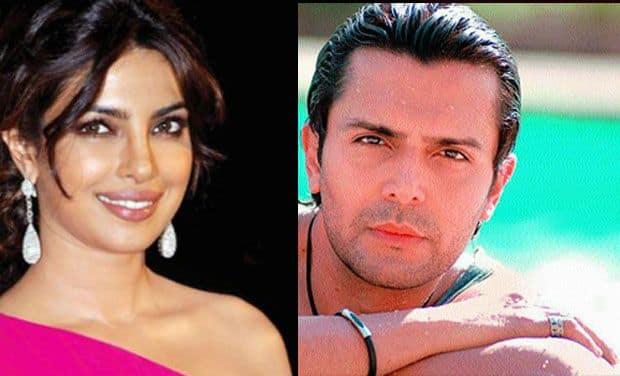 The biopic is ideally not on PC's life and more on her ex-manager Prakash Jaju's life, which is irking the model turned actor turned singer
Priyanka Chopra is visibly miffed with her ex-boyfriend Aseem Merchant and ex-manager Prakash Jaju. If we recall, a few weeks back Aseem had informed that they were going to make a biopic on PC's life. On being asked, PeeCee was also pretty fine with the biopic, but not anymore. She has decided to take the biopic controversy to the court.
We recall that all these controversies started only after Aseem and Prakash announced that the biopic was on Prakash Jaju's life and Priyanka's character will be just a chapter in his life. Since then there had been rumours of a big controversy in place and now all of it has been legalised. According to a leading daily, PC believes that the story revolves around her personal and professional life and thus stating the same she has sent a legal notice to put all work on the biopic on hold.
Priyanka's lawyer Anand Desai sent a legal notice stating, "Our client is shocked to note that while all the news articles mention the proposed film as your (Jaju's) biopic, the promotions largely refer to our client and inclusion of aspects of her and her family life rather than references to you. You are intending to collude with Mr Merchant in violation of our client's rights, including right to privacy, defaming our client and lowering her reputation, seeking to subject her to hatred and ridicule. Our client calls upon you to withdraw all the publicity material of the film with immediate effect, desist using or referring to any personal or confidential information about her and/or her family, desist from producing, releasing the proposed film and tender an unconditional apology to her."
Aseem was dating the beauty queen when she was crowned Miss World 2000, but they broke up a couple of years down the line. The biopic, titled 67 Days, basically talks of PC's ex-manager's 67 days spent in jail. The actor and the manager had an ugly fall out and there was an FIR lodged against his name by the Fashion actor. But Jaju still is not ready to give up and is of the opinion that the biopic is not meant to harm Priyanka's reputation and therefore once the final script is ready he would give it to PC for approval. If all's okay with her then only will he proceed with the film, else he will drop the idea. He says, "If she still has any objection, then we shall drop the film. I don't want to hurt her sentiments. The film is about me, not Priyanka. She is just a chapter in that."
Now only time will tell us as to whether the proposed biopic will see its day under the sun or not. Keep watching this space for more updates on the same.