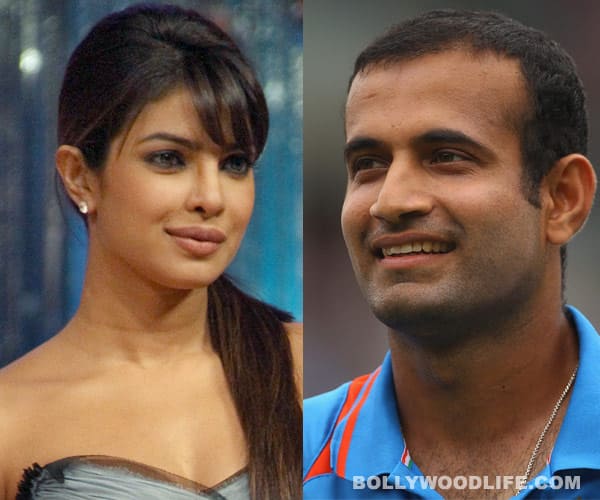 The initiative is an extension of IPL team Delhi Daredevils' Dare to Care campaign for young girls who are not able to complete their education
Bollywood and cricket joined hands against gender discrimination, as UNICEF brand ambassadors Priyanka Chopra and Irfan Pathan launched a website to support adolescent girls.The website – www.d2c.in (called The Cheer-O-Meter) – comes as an extension of India Premier League (IPL) team Delhi Daredevils' Dare to Care campaign for adolescent girls. Championing the cause of reducing discrimination against women, the campaign is meant to promote education and equal opportunities for girls.
"Even today, millions of girls continue to be deprived of their right to education. Early marriage keeps lakhs of girls from completing their studies," said Chopra, urging people to join the cause.
Irfan Pathan also appealed to the people and said, "The entire Delhi Daredevils team is appealing to all our supporters to join hands in the fight for providing equal opportunities to adolescent girls."
Speaking on the occasion, Louis Georges Arsenault, UNICEF India representative said women are widely seen as a liability, and the mindset needs to be changed. "Given the traditional mindsets on the issue of the gender, women have lower economic status, less livelihood opportunities and they have little say in their home. They are often seen as a liability," Arsenault said.
"This mindset needs to change making sure girls will not be married before 18, they will be able to complete school, they will be protected from gender based violence," he added.
Photos: Priyanka Chopra – Yogen Shah | Irfan Pathan – Getty Images