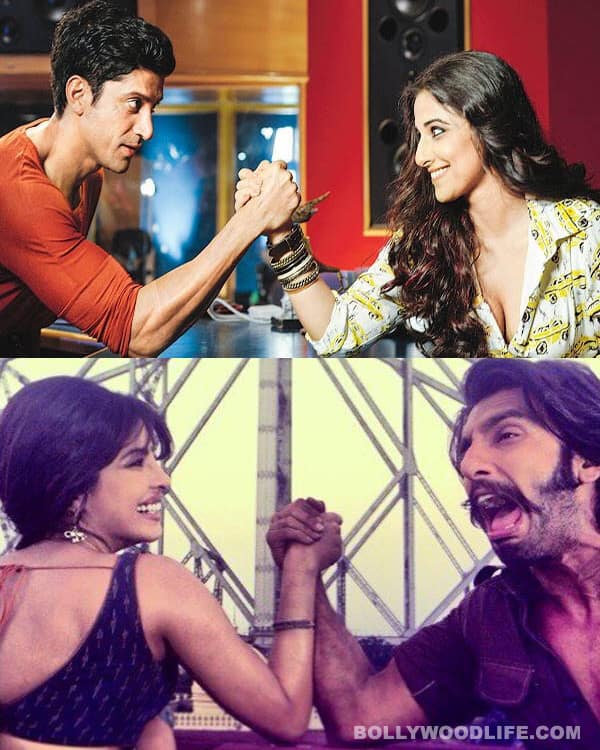 And it instantly reminded us of the first look of Shaadi Ke Side Effects. So what's up with these B-towners?
A teeny-tiny while ago, we spoke about the first look of Shaadi Ke Side Effects where we spotted Farhan Akhtar and Vidya Balan arm wrestling. Remember? And now, we have these two hotties – Priyanka Chopra and Ranveer Singh – indulging in the same brawny game on the sets of Gunday.
What's up? Has arm-wrestling become the favourite pastime of our tinseltown residents? It sure looks like that. Also, we couldn't help but read the profound message displayed between the pixels that screamed – battle of the sexes! So muscles have been flexed and knuckles cracked. Are you ready for the showdown, peeps?
But while we had a clear winner in the Vidya Balan-Farhan Akhtar case – Vids, of course – who do you think might win the title between Piggy Chops and Raveer? From the way RS is howling, we guess it's Priyanka. Hehehe! Your charm has worked, Madam WildCat! Don't you agree, readers?