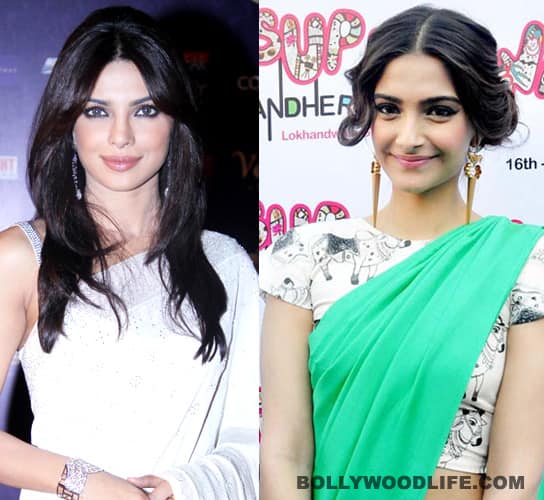 The two leading ladies are making a lot of noise about their young cousins' big film
As soon as the trailer of Yash Raj Films' Ishaqzaade starring Arjun Kapoor and Parineeti Chopra hit the virtual world, Sonam Kapoor and Priyanka Chopra, who have no direct connection with the film, were the first ones to tweet about it on social networking sites. That's not all, the two ladies even put up links of the trailers on their personal smart phones. While Sonam is supporting her first cousin (son of Boney Kapoor and first wife Mona, Priyanka is going all out for her cousin Parineeti Chopra, who was first seen in Ladies vs Ricky Bahl. Both the newcomers are known to be extremely close to their star cousins. Isn't it a pleasant change from the usual jealous behaviour that a lot of older actors have indulged in?
For instance, Sharbani Mukherjee never got any support from her well-established star cousins Kajol or Rani Mukerji since they weren't that close to each other. Anyway, Sonam and PC's effort reinstates that the new breed of actors are a cool and comfortable lot. On the other hand this generation of stars is also quite well-versed with methods of building the right public image. Which one do you think it is?
Watch Ishaqzaade trailer