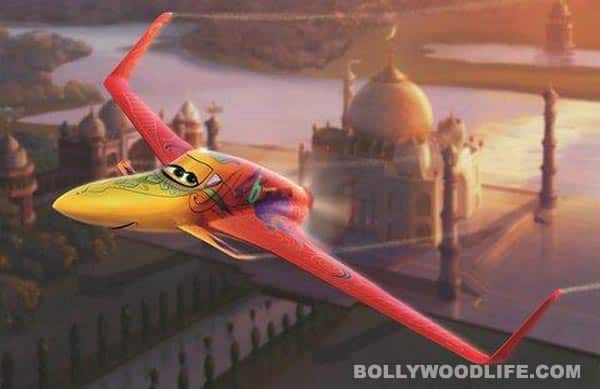 The babe will be lending her voice to the aircraft in UTV-Disney's next animation flick. Director Klay Hall reveals why he chose PC for the role
Priyanka Chopra is an international star. After releasing her solo album, she will now be seen having great fun dubbing for Planes. Klay Hall – the guy who has also directed The Simpsons – recently said that he was super impressed with the Chopra chick's performance in Dostana. Since she's such an all-rounder, the famous animation filmmaker couldn't stop himself from offering the Zanjeer babe a deliciously interesting character in his next.
The picture of the aircraft, to which PC will be lending her sweet voice, is out. It looks funky and colourful – just like Priyanka's vibrant personality. Shrouded in shades of red, yellow, purple and green, Ishani looks like a plane which loves to fly at its own sweet pace. There's this happy-go-lucky quality about the character – but we might be wrong! Ishani might just shock the living daylights out of us by turning out to be an ambitious li'l machine, making The Wright Brothers proud of her wherever they are.
Waiting for the promo to hit the screens and hear Ishani's voice – after all, its apni Priyanka Chopra who has bagged this interesting Hollywood offer. We can only be proud!