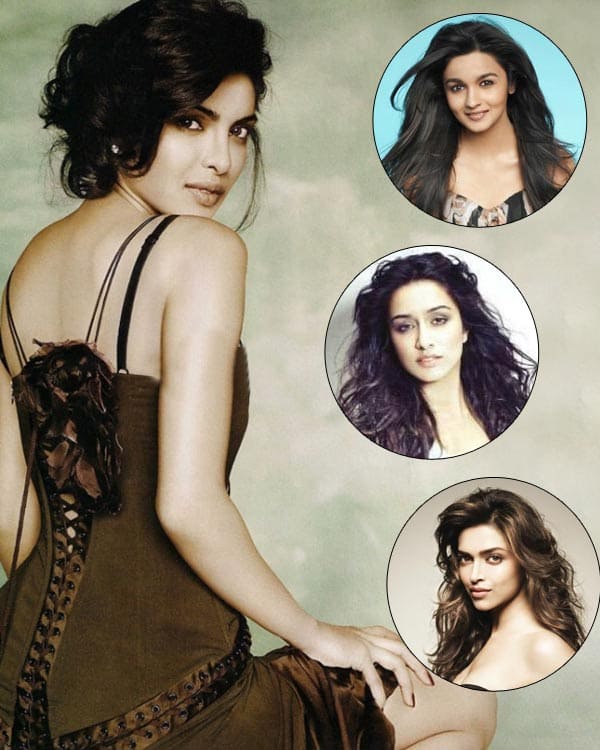 PeeCee seems to be quite popular amongst the newer lot of heroines in B-town
In times where rivalries make headlines, Priyanka Chopra has certainly managed to remain popular not just amongst her fans but her industry contemporaries alike. Yes, PeeCee certainly shares a warm camaraderie with the newer lot of female actors like Alia Bhatt, Shraddha Kapoor and Esha Gupta. They look at Priyanka Chopra as a true inspiration whose work they deeply admire. Don't believe us? Well, then as they say, hear it from the horses mouth…
Alia Bhatt: I think the one person who has done our country and the industry proud is Priyanka Chopra. She has cut an international album. She is an inspiration for me to make me believe that I can also do something in that space.
Shraddha Kapoor: Priyanka Chopra is my idol. Who else marches to her own music? Priyanka Chopra does exactly what she wants, and I would love to meet her properly.
Esha Gupta: I really admire Priyanka Chopra. She has been so humble every time I've met her. Other people get brands and then go abroad. But she has made herself a brand; she's now a brand and not an actor. She has taken up a singing career and is enjoying it. She is having fun with her life with no regard for criticism. I would really love to follow her path…
Gauahar Khan: Priyanka is my onscreen idol. I take inspiration from Priyanka Chopra's performance in Barfi!.
That's not all. Apart from these new heroines on the block, the Gunday actor also shares a warm equation with Anushka Sharma, as the two were spotted bonding onboard the European cruise liner where they are currently shooting for Zoya Akhtar's Dil Dhadakne Do. Priyanka also shares a great rapport with Sonakshi Sinha, which is quite obvious from their cute picture clicked during IIFA 2014. And Deepika Padukone is on the top spot when it comes to PeeCee's friends list, which is known to the entire universe.
Well, all we can say is that Priyanka Chopra is indeed a complete girl's girl. Don't you agree with us peeps?