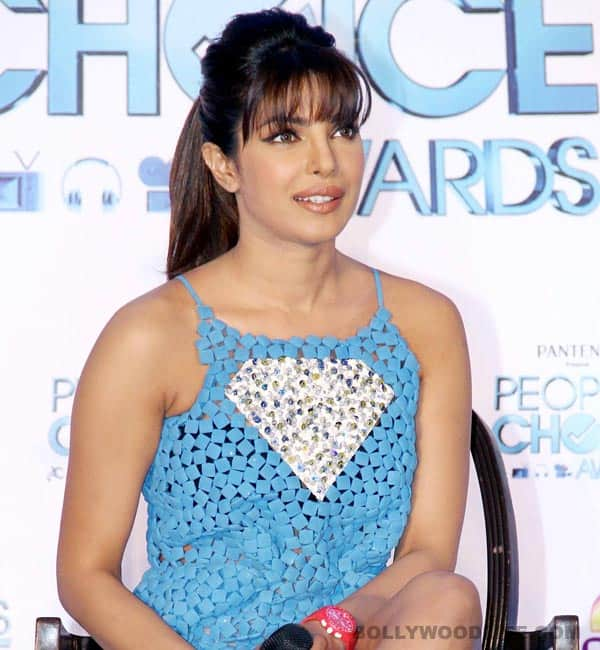 The Don 2 actor comes clean on the controversies surrounding her in a talk show
Our B-town celebrities are known to be politically correct. They know from experience how to use the media, and it is only very rarely that they reveal something truly, honestly and directly. Priyanka Chopra is one such sassy girl who has come clean in an upcoming talk show about the controversies that have dogged her this year – from her alleged link-up with Shahrukh Khan to her supposed friendship with Salman Khan.
Starting from being spotted with 'good-friend' and co-star Shahrukh Khan at 3am outside his office by the paparazzi, to being publicly taunted by director and a one-time good friend and confidante Karan Johar on Twitter, the actor has seen a number of ugly scenes. KJo was miffed with Piggy Chops even though he knew that there was no truth to the rumours of Priyanka having an affair with his best friend Gauri Khan's husband Shahrukh.
So in the interview, when Priyanka said that just like any other person, she too was not perfect, we just nailed it. The actor said," In the last year there was a lot of stuff written about me, spoken about me. I am not the most perfect person in the world. None of us are." She also went on to clarify rumours that alleged that she was now trying to forge a new friendship with Salman Khan and enter his camp. She bluntly stated, "I am not in the industry to make friends."
Well, great job PeeCee, coming clean and all. Because even if there was anything brewing between Shahrukh and Priyanka, isn't it SRK's fault as well? Moreover, Priyanka is single while the Mr Khan is more than happily married as he claims! Get our drift? Anyway, do remember to check out Priyanka in the sizzling interview with Anupama Chopra on Star TV that features some candid moments of the actor's confessions and clarifications on many a rumour!