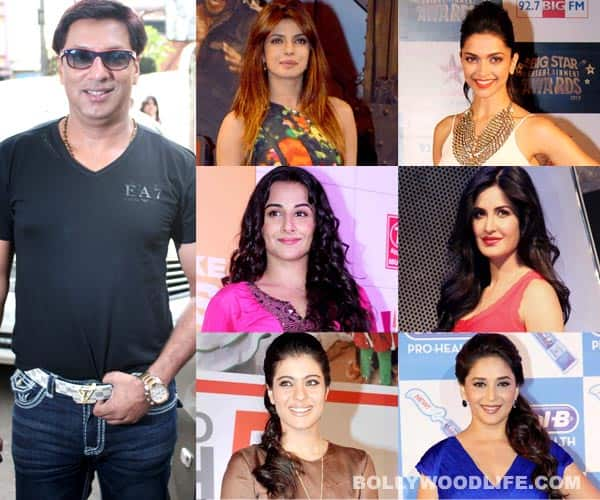 The script of the Chandni Bar director's next, a political drama, is in its final stages – but who will play the lead role?
After impressing audiences with his hard hitting and realistic films like Fashion, Chandni Bar, Page 3, Traffic Signal, Satta and so on, Madhur Bhandarkar is back with yet another realistic drama titled Madamji. This one is centred around the life of an female actor-turned-politician. The script of the film is in its final stages and the filmmaker has three leading heroines of B-town on his wishlist to play the main role. Reportedly Madhur is planning to approach Vidya Balan, Deepika Padukone and Priyanka Chopra for his new project – nice choices by Madhur, we must say! If you remember, PeeCee has already worked with Madhur in the critically acclaimed Fashion.
"Madamji traces the story of a small-time actress who turns to politics under the guidance of her mentor, and the film's lead character will be in her late 30s or early 40s. Like all his other films, this one too will be a hard-hitting story with a dash of humour. The film takes its inspiration from a real-life person who is currently a politician in Uttar Pradesh. Madhur will be meeting all three of the actors and, depending on how the talks go, the film's lead will be finalised," a tabloid reported.
While Bhandarkar has three heroines already on his wishlist, we have some suggestions for the talented director. Since his movie is based on a female actor-turned-politician, wethinks Katrina Kaif could play the role very well. After all, she has played a politician in Prakash Jha's Rajneeti, hai na? And since the film requires the character to be in her 30s or early 40s, don't you think Kajol would be perfect to play it? It would be a nice new comeback for the lady who never went anywhere, hai na? Then there is Madhuri Dixit-Nene, who could play this role as she is seen in two women centric films like Dedh Ishqiya and upcoming Gulaab Gang already. So there you are. Tell us, of these six heroines, who would you want to see in Madamji? Vote!