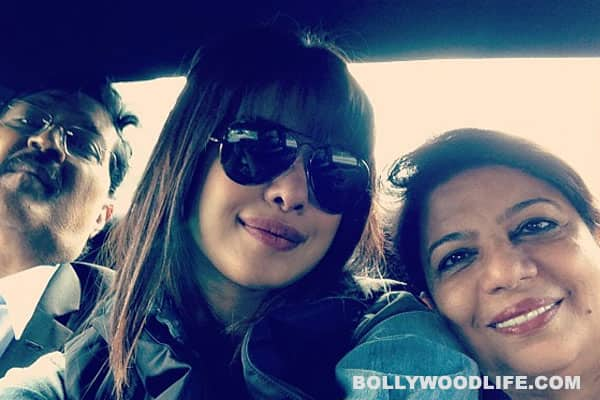 skip advertisement
Like most music stars in the West, PeeCee too has come up with a name for her fans
If you are an ardent Lady Gaga fan, you are a Little Monster and if you love Rihanna's music, you are a part of the Rihanna Navy. Thanks to social media networking, a huge set of fans – like a big crazy family led by the star – now has one collective name. It's a phenomenon that India hasn't woken up to yet, but most American music stars have a peculiar, usually fun name for their fans; Katy Perry calls them Katy Cats and Justin Beiber calls them Beliebers.
Now our very own desi girl Priyanka Chopra, who has just made her debut on the American music scene, already has a nickname for her fans. And she could very well be the first Indian star to do this. We all know that Priyanka Chopra the actor already has a big fan following, especially online. In fact, she has a special team (called Team Priyanka) that keeps the star and her fans posted by putting up latest updates on the lady. Piggy Chops has been addressing her fans as 'PC maniacs'.
And even as she hops between LA and Mumbai, PeeCee always finds time to tweet and upload her pics – keeping in touch with her followers. After all, she is the highest followed Indian female star on Twitter and she has to live up to that rep, no? She is currently even running an art contest that her fans can participate in online and whoever wins will design the background of the @TeamPriyanka page! During her online interactions Piggy Chops came up with a new term for her followers. And why not! After all, Priyanka herself has many monikers – Priyanka, Piggy Chops, PC, PeeCee, desi girl, jungle billi and the latest addition: Jhilmil. Now the In my city singer has coined a new name for her music fans all over the world: 'PC Rockstars'.
PeeCee seems to be a quick learner! She has come up with a fan name even as she takes her first steps towards musical stardom. Most singers take time to find a name for their diehard followers – like Lady Gaga, who has only been using the term Little Monsters (derived from her album The Fame Monster) since 2009.
We think Priyanka has found a really cool name to woo her fans with. And we like!
Here are some interesting fan names:
Janet Jackson: Fanets
Jessie J: Heartbeats
Avril Lavigne: Stars
Taylor Swift: Swifty
Slipknot: Maggots
Kesha: Little animals
Bruno Mars: Hooligans
Chris brown: Breezy
Usher: teamusher
Nicki Minaj: Barbies and Kens
Justin Beiber: Beliebers
Rihanna: Rihanna Navy
Lady Gaga: Little Monsters
Katy Perry: Katy Cats
The Beatles: Beatlemanics
My Chemical Romance: MCRmy
KISS: Kiss Army
Metallica: The Fifth Member
Adam Lambert: Glamberts.