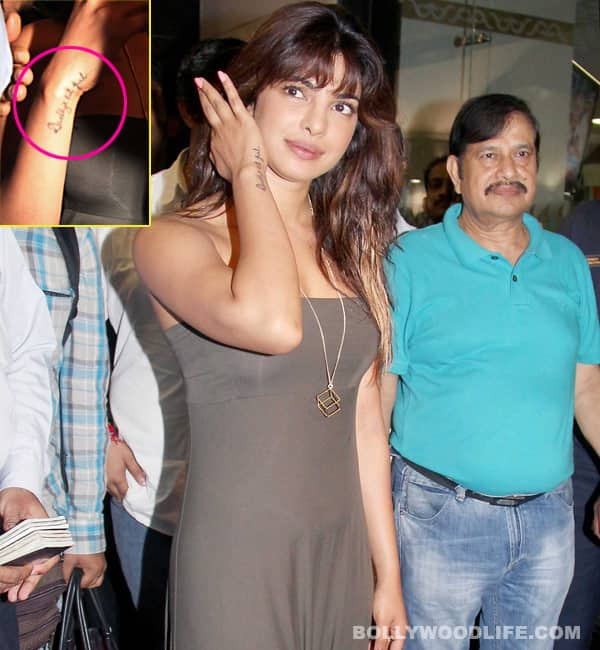 And with that she declares her love for…read on to find out who
Priyanka Chopra is one family girl. And we know that 'coz of the endless appearances she makes with her family and the way she pushes her siblings, right now Parineeti Chopra, to find the perfect foothold in the industry.
But what Piggy Chops did recently actually made us go totally 'awwww'. This jungli billi is one helluva daddy's girl. And revealing this role, played by the lady in real life, is the tattoo on her right arm. It reads – Daddy's lil girl… Ooooh! Now, if that isn't cute, what is?
What's more, reports suggest that this was Pee Cee's way of showering love on dear Daddy, Ashok Chopra, who has been ill for a while now. And must say, you did us and Daddy proud, babe. Cheers to your tattoo!