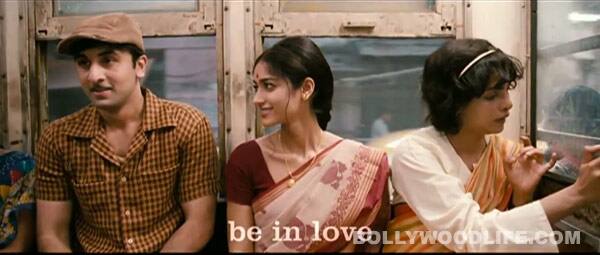 Looks like Piggy Chops has a special place in her heart for the autistic Jhilmil clad in a saree. And do you know how the B-town actor is expressing her love for this character?
If you've seen Barfi!, you must have gone awww on seeing Jhilmil, the character played by Priyanka Chopra, wear a saree after she starts living in with Ranbir Kapoor aka Barfi (or Murphy). And looks like it isn't only us, but Piggy Chops and her daddy Ashok Chopra too who have taken a special liking to the look and feel of those saree-clad moments.
So that's why, birdies chirp that Priyanka has decided to preserve the saree that she had worn for certain scenes in Barfi!. Awwie! But what exactly will Pee Cee do with the six yards? Will she ever wear it again? Or will it just lie in the cupboard collecting mothballs?
While we ponder over that question, we ask you reader: Did you like Priyanka Chopra's character Jhilmil in a saree or in a skirt?