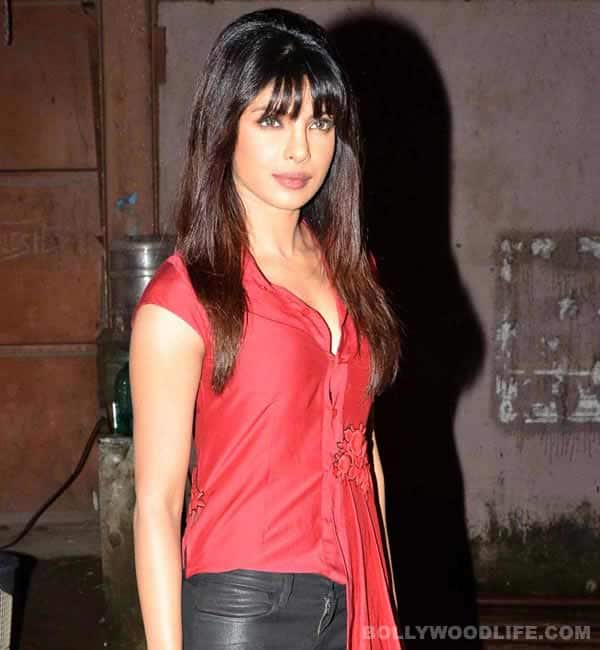 The Mary Kom actor wants to buy a swanky property she is absolutely in love with
B-Town is abuzz with the rumour that Priyanka Chopra has bought the Dariya Mahal bungalow in Versova. The actress has been on the lookout for a beachfront property for the last three years. This particular 15-bedroom bungalow is the last of the original Seven Bungalows from which the locality derived its name and was designed by British architect Claude Batley for wealthy textile merchant Maneklala Chunilal Chinai.
The bungalow is rented out for shooting and almost every A-list actor has shot there. PC is probably the only Bollywood star yet to have shot at the location, which is popular with Bollywood producers, and which was built in the 1930s.
A source says that she expressed a keen interest through common friends in meeting Maneklal's grandson Harish Chinai so that see could see the bungalow. "She has fallen in love with it's antiquity and it appears to be on her wishlist. However, the owners are low-key and want the property to remain in the family, so she might have to let go of this dream pad. But negotiations are on."
The actress lives in a building in Lokhandwala but is looking for a bungalow because it offers more privacy. The estimated cost of the property is over `100 crore. It is also learnt that she has been considering Mayur Mahal in Juhu, also rented for shootings, as an option. In the past actors like Akshay Kumar and Saif Ali Khan have flirted with the idea of buying that property but the deal fell through both times.