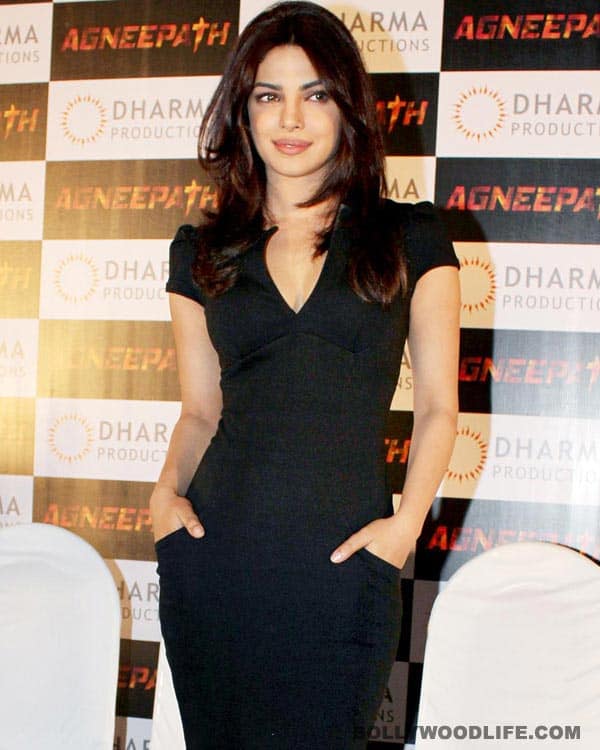 But are you curious to know what brought her back?
A while ago Priyanka Chopra decided to go off her favourite social networking portal. And she declared it by tweeting, "Got some news!! Im off on a twitter vacation… just for a bit… so for all bdays exams n annivs… lotsa love… and remember ur truth makes u who u r… Love n hugs guys… will miss y'all! c u soon… xoxo."
Now the BIG news is that she's back! And just when we were about to conclude that the happy looking Piggy Chops has returned from her Twitter sabbatical, the lady revealed her sad story. "Sorry i disappeared.I was very hurt by a few haters who i seem to expose myself to by tweeting..but then i also realised how much luv most.. of u have shown me..So here I am..cautious..but real..love to all who share love..cause thats all I'm here to do..for anyone else..c ya!" Pee Cee tweeted on returning.
Hmmmm, so it's luuuuurve that brought our dear Priyanka back to the world of microblogging. But so much fuss over that mushy emotion makes us wonder – is Priyanka in love? 'Coz that's the only time when everything seems just fine, right? Tell us no, Piggy Chops. Or would you like to tweet about it? Wink, wink.