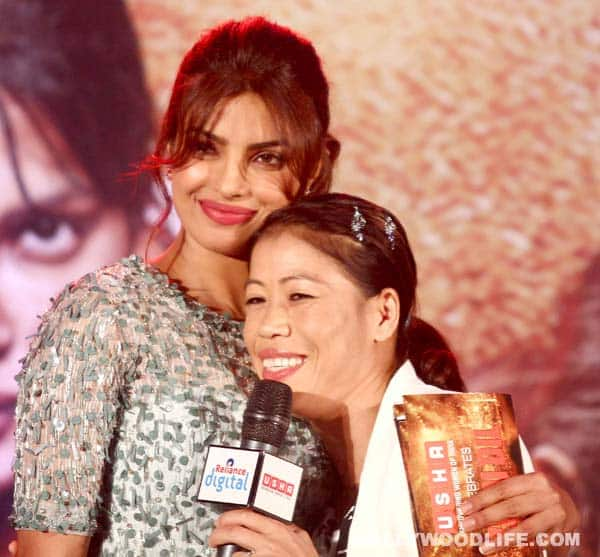 skip advertisement
The Mary Kom actor launched her upcoming film's music yesterday
Priyanka Chopra was all smiles yesterday as she released the music album of her upcoming Sanjay Leela Bhansali film, Mary Kom. At the event along with director Omung Kumar and SLB, Priyanka was accompanied by Mary Kom herself and her husband K Onler Kom.
Mary looked ecstatic at how the promos and music of the film have been received by the audience so far. Her husband K Onler cherished the fact that the film's music made him relive his younger and more romantic days with Mary.
Sanjay Leela Bhansali seemed so moved by PC's portrayal of Mary in the film that he declared her as the best actor in the country and might we add that we totally agree with the filmmaker.
So far Ziddi Dil and Sukoon Mila have stirred the listeners. Priyanka has sang her first ever Hindi song, a lullaby titled Chaoro for the film. the music overall is soulful and melodious.
We are eagerly waiting for Mary Kom to release now!