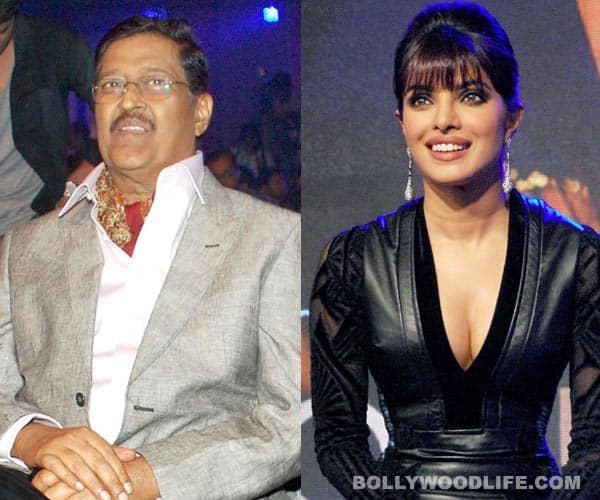 The Barfi! actor amazed her father with her first music single, In My City
Priyanka Chopra, who made her singing debut into the world of international music with her single In My City featuring wiil.i.am, was ecstatic to have fulfilled her father Dr Ashok Chopra's long-cherished dream of becoming a professional singer. "I grew up listening to music from my parents. My father used to listen to Mohammed Rafi and my mother used to listen to international music bands like the Beatles and Metallica. I have never sung professionally..I never knew I would be doing it one day. I am absolutely overwhelmed," said Priyanka.
After hearing this, we caught up with PeeCee's proud papa to know his reaction to his daughter's remarkable achievement. As expected, the happy father could not stop raving about his daughter's accomplishment. In fact, so joyful was the entire Chopra family to see their girl grooving and singing on her first international debut track that they had marked the date on the calendar to attend the exclusive event. Even Priyanka's grandmother was present at the do to cheer for her multi-talented granddaughter. "Priyanka has been working hard for this album. Ever since she got this offer, I have seen her spending sleepless nights to get every detail of this project right. Even as a kid she was fond of music. She has already proved her acting talent by portraying a range of characters in various films she has done so far. And now, she makes her singing debut on a platform of this scale. It really amazes me to see my daughter achieving so much at such young age and one can't deny the tremendous hard-work she has put in to reach where she is today. I am proud of Priyanka," said Dr Ashok Chopra.
Though it is just the beginning of her journey in the world of music,we hope that PeeCee will make her papa even more happy by treating him with her first live music concert soon! And us, of course!