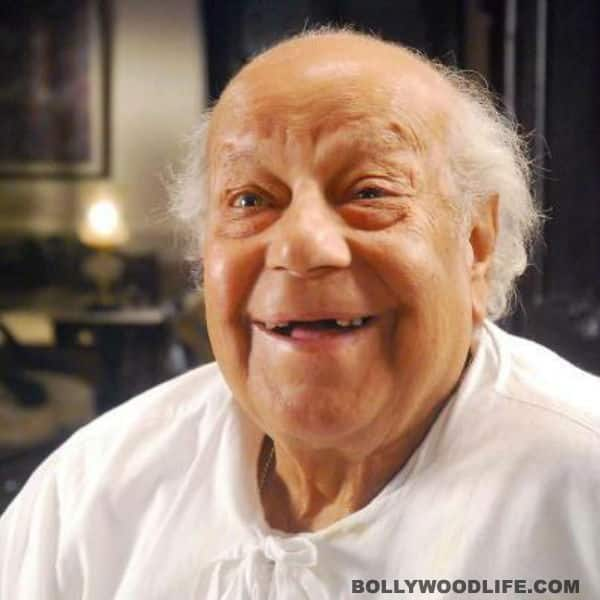 Daaju, as he was called in Barfi!, breathed his last on Saturday in Kolkata
While everyone spoke loads about Priyanka Chopra's performance in Barfi!, there was a performer by whom our Jungli Billi was floored. And that was Haradhan Bandhopadhyay, who was fondly called Daaju, meaning elder brother, by Jhilmil in the movie. Daaju was seen in the scenes that showed the asylum where Jhilmil stayed for a short time.
Apart from Barfi!, Bandhopadhyay had worked in movies like Parineeta, Shonar Kella, Jai Baba Felunath and Mahanagar, and with directors like Mrinal Sen, Satyajit Ray, Sandip Ray, Pradeep Sarkar and Anurag Basu.
The 87-year-old Bandhopadhyay had been hospitalised for the past 15 days and was battling for his life. He breathed his last on January 5, 2013.
"Woke up to the saddest news. The wonderful actor who played Jhilmil's Daaju in Barfi Mr Haradhan Banerjee passed away.. RIP sir.. You blessed us." Priyanka tweeted.
"In his mid 80s, he was the youngest amongst us… Will miss you a lot Haradhan Jyethu (Uncle)…," Bengali actor Parambrata Chatterjee posted.
"For rest of our lives we will cherish golden moments spent with Haradhanda! At 87 He was younger than me at heart," Anurag Basu tweeted.
BollywoodLife condoles the death of Haradhan Bandhopadhyay. May his soul rest in peace.