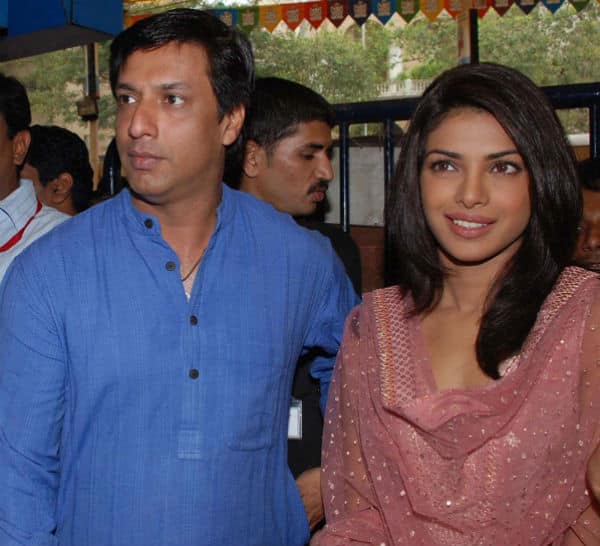 For her maiden production venture the Mary Kom actor has decided to rope in her Fashion director
Priyanka Chopra is elated at the announcement of her upcoming in and as! No we aren't just talking about Mary Kom, we are also talking about her next project with which PC will make her first foray into the world of movie production. The film is about the dirty world of politics and who better to narrate a murky tale than Madhur Bhandarkar!
PC has booked Bhandarkar as the director of her film and she will be playing the item girl who goes on to become a noted politician in the film. About Madamji PC says, ""I'm in love with everything to do with movies… the process, the creativity, the magic. This is an extension of that. I'm looking forward to the learning, the madness and the creative satisfaction of bringing a film alive."
She has full faith in Bhandarkar and about her association with the director she says, "As a director, he has a clear vision of what he wants and his choice of stories is intriguing and exciting. When he narrated this story to me, I knew it would be a great first project for me in production. I've shared a wonderful working relationship with Madhur and Ram Mirchandani (co-producer) and we are excited about presenting Madamji to the world."
We at BollywoodLife are looking forward to this women-centric film! What about you peeps?