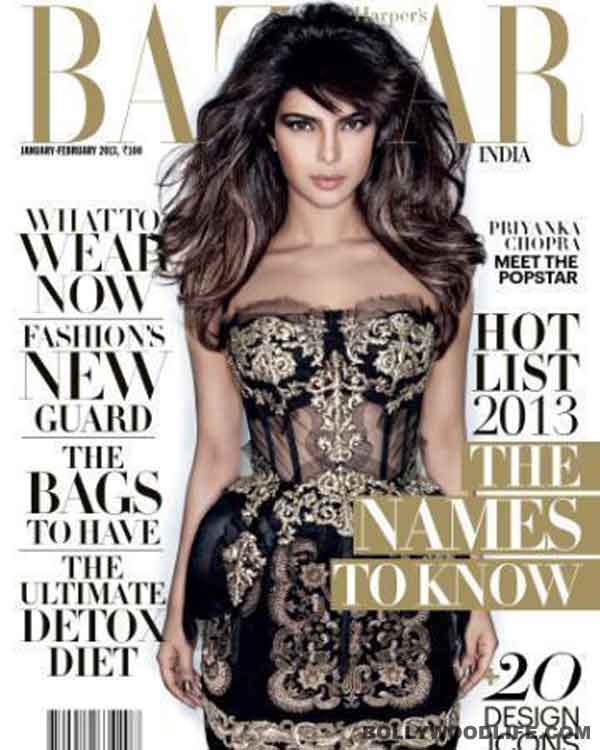 skip advertisement
The rockstar babe made an appearance on the cover of Harper's Bazaar recently and she grabbed eyeballs with her funky style
Priyanka Chopra is looking super awesome in a black and gold Dolce and Gabbana dress. The volume created in her hair is lending PC a very wild look.The rockstar is known for her fiercely independent and ambitious nature and that truly comes across in these pictures. The shiny disco balls in the background are adding the much needed bling effect.
 Not a huge fan of the retro style in which the
Chopra chick
is wearing shorts, jacket and ankle-length boots. But the one in which she is wearing a red jacket, showing off her tattoo by running her hand through her hair is a nice one.
We like the attitude and the 'don't mess with me' expression. A very cool mixture of creative style statements and shiny ensembles, the Chopra chick manages to blow us away with her amazing attitude.