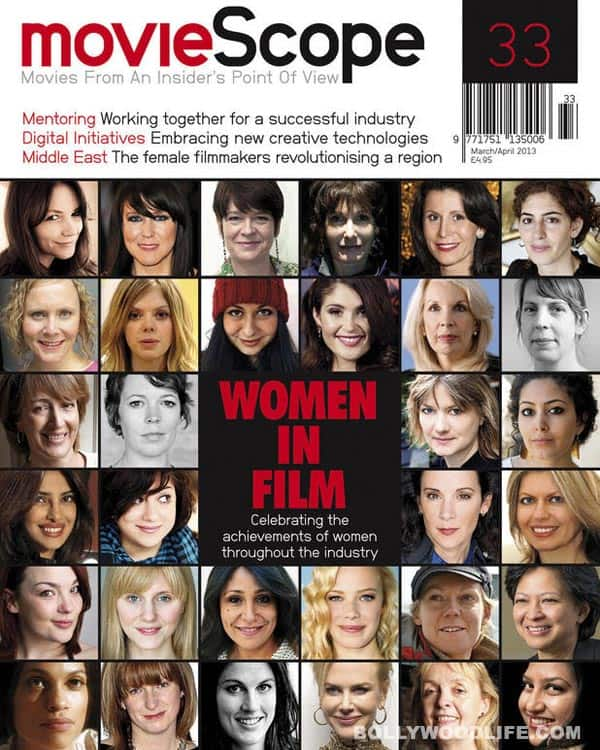 The In My City actor-singer-songwriter represents Bollywood in movieScope's special issue, Women in Film
Priyanka Chopra is surely going places. The In My City singer and former Miss World, who is the reigning queen of Bollywood, features on the cover of movieScope, a UK based film magazine.
International stars such as Nicole Kidman, Rosario Dawson, Gemma Arterton, Alice Lowe and Dreama Walker also appear on the cover alongside Priyanka. The Women in Film special issue of the mag features women in the entertainment industry – from directors to media professionals and technicians.
Priyanka has come a long way since her debut in the Hindi film industry after her beauty pageant, going on to do international projects. She is beautiful, vivacious and has undeniable acting and singing talent that she is showcasing to the entire world. And getting to celebrate the spirit of women power like this is a huge step toward gender equality and therefore commendable. We like, PC!