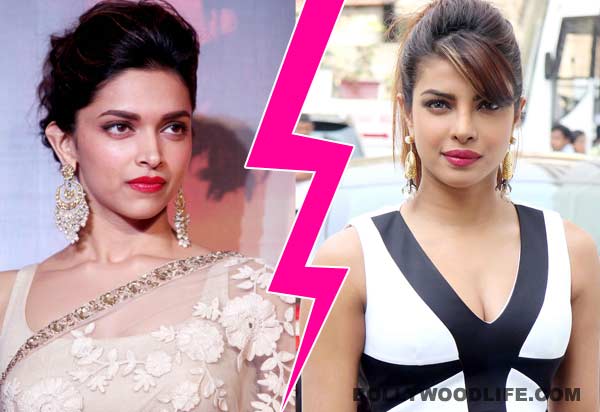 Yes, the leading ladies of B-town are up against each other for a film. Read on
A little birdie tells us that Chimbu Devan has approached Deepika Padukone to play the female lead opposite Vijay in his next film. Reportedly, Deepika did give a nod to the director but was demanding a whopping Rs. 1 crore per day for the film. But that's not all! DP wasn't the only one approached for the film. We hear that Priyanka Chopra too was considered to play Vijay's leading lady. To those who don't know, PeeCee made her film debut opposite Vijay in Thamizhan. So apparently, Priyanka liked the storyline and didn't make a demand as high as Deepika's.
Well now, we wonder who will be the filmmakers' final choice. Who would you like to see opposite Vijay – Deepika Padukone who demanded a hefty fee or Priyanka Chopra who has already worked with Vijay?