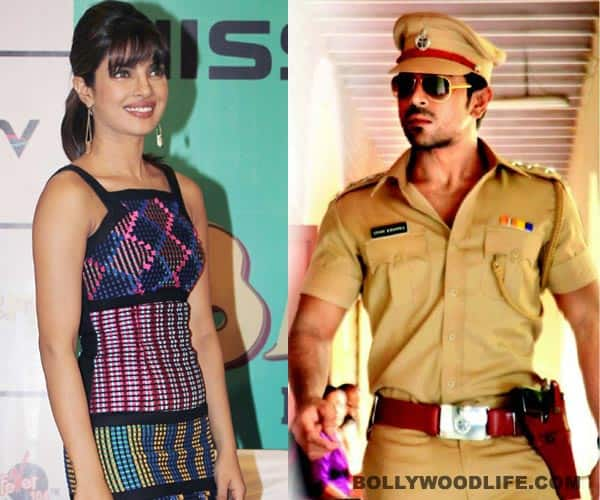 But the two will not compete with the famous song from the original blockbuster starring Amitabh Bachchan and Jaya Bachchan
It is almost impossible to step into the shoes of Amitabh Bachchan and Jaya Bachchan, especially when you are working in the remake of the legendary actor's cult classic Zanjeer. And that's what the (re)makers of the movie understand very well. Producer Amit Mehra, son of the late Prakash Mehra, who produced and directed the original Zanjeer, is gearing up for the remake of his father's larger-than-life film. In fact, he and the director of the new movie Apoorva Lakhia are excited about the promotional song that will feature Priyanka Chopra and Ram Charan Teja. "Yes, we have a promotional song in the film which will be shot in January 2013. This is a special song with Priyanka and Ram Charan. But I want to clarify that we are not remixing any songs from the original version. It will be altogether a fresh song," said Amit in an interview to a daily.
He also dismissed the rumour that Sanjay Dutt had walked out of the ambitious project. "Sanjay Dutt has always been our first choice. We are glad that he is part of our film. Initially he had date problems, but now it's sorted and he is playing Sher Khan in the Hindi version and Sonu Sood will be playing Sher Khan in the Telugu version," Amit clarified. Sanju baba's mighty presence will only add more zing to this project, but all eyes will certainly be set on the film's lead actors – Priyanka and Teja – for now!
Will the Pee Cee-Teja combination work on the big screen? Well, we have to wait to get an answer to that one! Till then, you tell us if you find this hatke pair interesting….