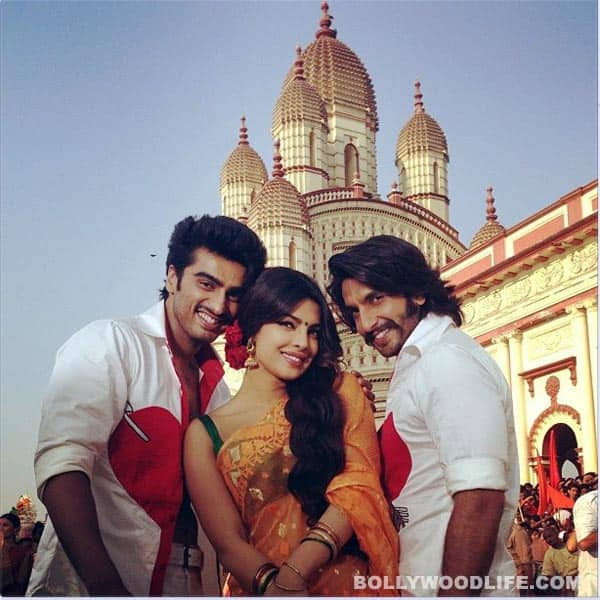 We spotted the trio having fun in Kolkata and we are eagerly awaiting the release of this hatke looking venture
We love the quirky looking trio of Gunday; Priyanka Chopra, Ranveer Singh and Arjun Kapoor make for a happy-go-lucky team. The story of their upcoming venture is based in the city of joy, Calcutta (now Kolkata) during its most unsettling times – the '70s. Directed by Ali Abbas Zafar and produced by Aditya Chopra, the film revolves around two goons Bikram and Bala – played by Ranveer and Arjun respectively – who steadily grow from being small-time coal thieves to becoming formidable black-marketing mafias. And Priyanka plays a Bengali girl who tries to take the two men for a ride.
And now a little birdie has chirped to us that this rustic drama is slated to release on February 14, 2014. With the trio all ready to showcase their antics, this Valentine's won't be your regular romantic affair. It will be certainly an explosive one with the two dashing coal mafias setting the screen on fire with the PeeCee power. Right, BollywoodLifers?