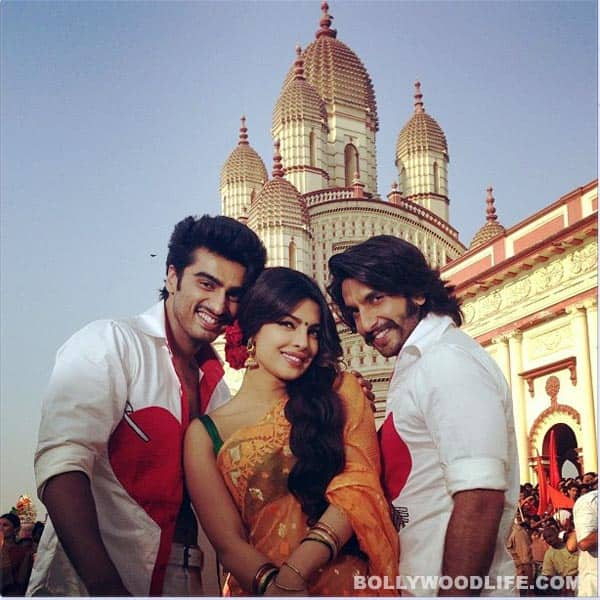 This would be the first film to be premiered at DIFF
The trailer of Yash Raj Films' Gunday, starring Arjun Kapoor, Ranveer Singh and Priyanka Chopra will be unveiled at the Dubai International Film Festival (DIFF).
The much-awaited trailer will be launched on December 13 at the Madinat theatre in the presence of the film's actors Ranveer Singh, Arjun Kapoor and Priyanka Chopra along with director Ali Abbas Zafar, according to an official statement. It also added that Gunday will be the first Indian film to have its trailer premier at DIFF.
The film is based in Kolkata during its most unsettled times in the '70s and deals with the inseparable life of Bikram and Bala, who grew from being small time, inconsequential coal thieves, to becoming the most powerful black marketing mafia men.
Produced by Aditya Chopra, Gunday is slated to release worldwide on February 14 next year.