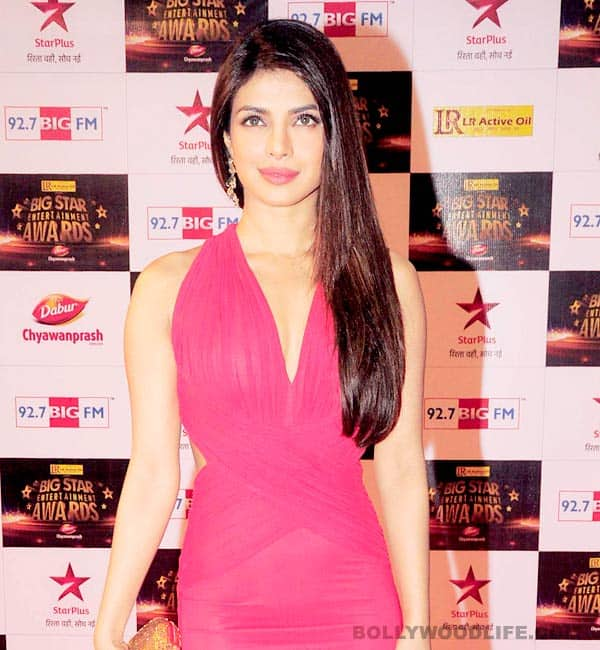 The Barfi! actor says she is hurt because of the things written about her in the media
Priyanka Chopra has been in the news all through 2012 mostly because of her alleged link-up with Shahrukh Khan. But that's not the only thing PeeCee is concerned about. Her dad has not been keeping well for quite some time now and that has taken a toll on the star. "It was a traumatic year for me; my dad has been really unwell so that was really hard for me. Whenever I have to deal with some issues, I end up working even harder. Maybe it is escapism," confessed Piggy Chops in a recent television appearance.
As far as her equation with Shahrukh Khan and Karan Johar is concerned, (the proximity and the animosity she shares with SRK and KJo respectively) Priyanka maintains that she doesn't wish to give any importance to what appears in newspapers. "There was a lot of stuff written about me, spoken about me and things that I don't like to talk about. People think that I don't get affected. I do, I just don't like to harp on about it and show people my tears. But that doesn't mean I am not hurt. So it has been a hard year but it has also been successful so it is bitter-sweet, I must say. I stopped reading papers, I stopped listening to people, I stopped going out. I got off Twitter because people write such crap. Why is there so much hate in the world, I don't understand. Why are we so judgmental suddenly?" she added in the interview.
We hope with the end of this year, (which has not been quite easy for PeeCee as far as her personal life goes, though professionally it was just overwhelming with the success of Barfi! and the launch of her music album In My City) all her worries too come to an end!