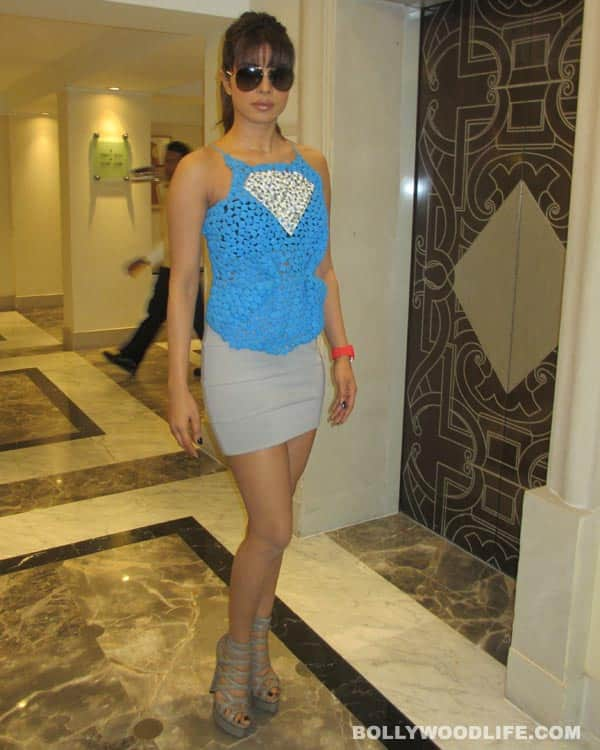 PC comes up with yet another style surprise, and this time she makes sure she completes her look with cool midnight blue nail colour from Dolce and Gabbana
Priyanka Chopra's style statement at the People's Choice Awards was funky from head to toe. The babe opted for a textured blue top which had a cool Superman logo imprinted on it. The actor did absolute justice to Anand Bhushan's cami from his SS13 collection. Her fringe complemented her whacky statement. The Gucci strapped heels gave that much needed edge to PC's stylish personality. We are a tad disappointed with the colour of the skirt though. The grey looked very thanda as compared to all the funky stuff that she is wearing. But the fiery red watch and the blue nail polish jolts us out of our disgruntled mood.
The Chopra chick gave the perfect finishing touch to her style with a pair of sunglasses. All in all, a mixture of great designer creations and casual statements. Impressive, we say!