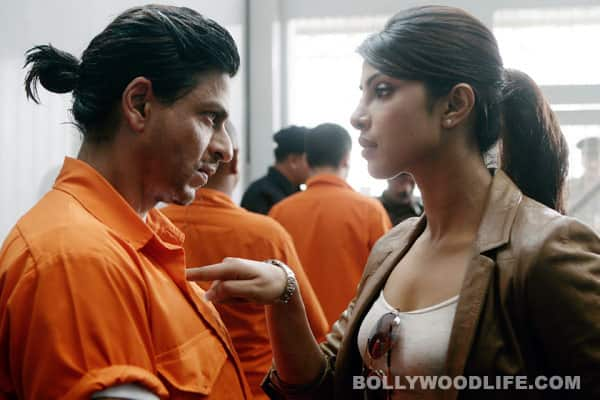 Looks like the jungli billi finally found the time to thank her dear Don. How sweet!
When Shahrukh Khan praised Priyanka Chopra in an interview, we noticed. And when Piggy Chops responded to the compliment, she made sure that we noticed. And do you know how? By tweeting her response directed straight at the BollywoodLife story: "Thank u @iamsrk..ur belief has always kept me going http://bit.ly/RrAawT." Whoa! We totally likes, Pee Cee.
Clearly, it looks like Pee Cee is overwhelmed by the nice things Shahrukh has said for her. And guess she couldn't wait to acknowledge her dear friend's compliments. Also, after this episode it really looks like all's well between the Don and his jungli billi. Right, Piggy Chops?