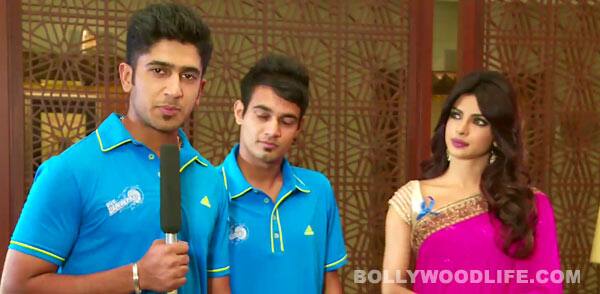 PC, who is the UNICEF ambassador, chats with Manpreet C Juneja and Siddarth Kaul about the safety of the girl child
Priyanka Chopra, who was in Delhi recently to speak about the UNICEF Dare to Care initiative, met the Delhi Daredevils players Manpreet Juneja and Siddharth Kaul. Batsman Manpreet took to the mic and asked PC questions about the initiative and about being an independent woman.
"It is a campaign to create a protective environment for adolescent girls – to spread the message that education of a girl child is important, to make sure girls are looked after, that they are going to school without being scared, and that boys respect them. And with boys like Manpreet and Siddharth talking about it, it should make a difference," said Priyanka.
As young Delhi boys, the two players also spoke about their respect for women and how girls should get equal opportunities and have a safe life. We hope this association with the Delhi Daredevils helps create greater awareness about the safety of the girl child.
Watch the video for the entire conversation between the Chopra chick and the daredevil boys!