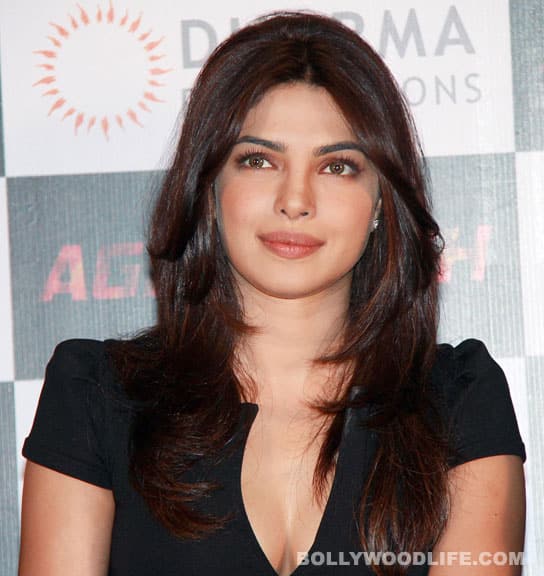 Priyanka Chopra, unlike other B-town actors, is quite vocal about her views on going under the knife. And while she does that, she very strategically maintains that she has never resorted to surgeries for looking good
Now call it diplomacy or hypocrisy, but Priyanka Chopra seems to be extremely good at hiding secrets under her vehement views. She recently said in an interview that she's fine with the idea of people opting for cosmetic surgeries unless they don't get too obsessed with it. She also emphasised the fact that there's absolutely nothing wrong in restoring your confidence with the help of such surgeries. Now we love that liberal attitude of yours Piggy Chops, but you would have topped our list of fave actors had you come out in the open and confessed that you aren't just a supporter, but also one of those who's tried, tested and has been satisfied (or not?) with the results of such surgeries. We have been watching you for years PC and after seeing your facial evolution, it's obvious that you have shelled out a huge amount of moolah to change your face.
There are a lot of actors who have gone under the knife in the past. And they have all maintained a deadly silence whenever they are asked to comment on this subject. But we must say Priyanka has turned out to be quite a non-conformist in this matter.
We won't say we are quite impressed 'coz she has eaten up half the truth, but we aren't entirely disappointed either.