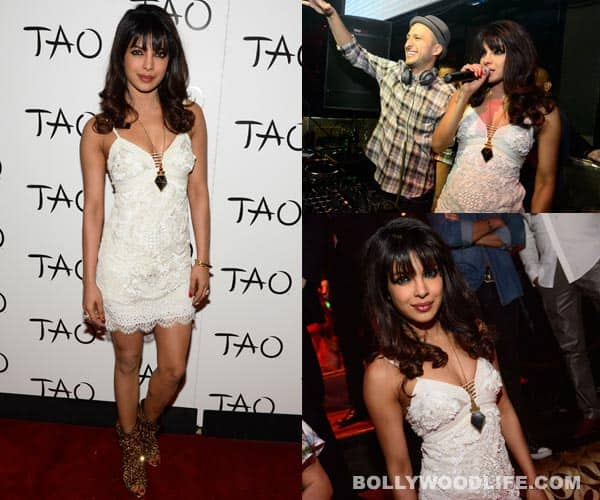 The Exotic singer played the perfect host at the TAO Asian Bistro and Nightclub in Las Vegas
Priyanka Chopra was on the DJ turntables again, this time in Las Vegas, last weekend. The actor-singer had deejayed earlier to promote her first single In my city in Mumbai. She was on the console again at the TAO Asian Bistro and Nightclub in Vegas as the sexiest host for the night!
Of course, she was promoting her new single Exotic featuring Pitbull at the outlet at The Venetian hotel. As her song played, her fans witnessed her deejaying skills along with club DJ Vice. She later hit the dance floor.
PeeCee earlier had dinner, gorging on sushi rolls and dumplings.
P.S.: In the afternoon at the same venue, MMA fighter Ronda Rousey hosted TAO Beach's Maxim Saturdays safari summer cover reveal party. The UFC Women's Bantamweight Champion was the Maxim cover girl.
Photos: Al Powers, Powers Imagery