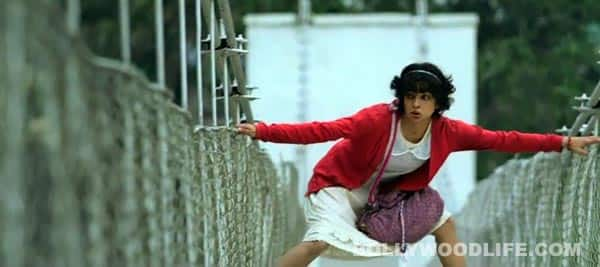 The Barfi! actor has been invited to her hometown where her achievements will be lauded
As the bouquets for her look in Anurag Basu's Barfi! continue to come in, Priyanka Chopra has busied herself with the promotion of the film. She has also been engrossed in creating an alternate career as a singer; that too in the international arena. Her first single will be released at the National Football League (NFL) next week in USA, and her film Barfi!is out in theatres. The year started with a bang for Priyanka, with Agneepath hitting gold at the BO. Teri Meri Kahaani was a dampener but she seems to have made up for that with Barfi!.
With so much going for her, we aren't surprised to hear that she has been invited by the mayor of her hometown, Bareily where she will be felicitated again. Before this, she was felicitated in Bareilly when she came back home with the Miss World crown. News is that Piggy Chops is eager to visit her hometown and get the blessings of the elders in her family. She will certainly make the trip but hasn't confirmed when it will happen. Perhaps after the euphoria of Barfi! settles down towards the end of September.
ALSO READ: Want Priyanka Chopra's cool military look?