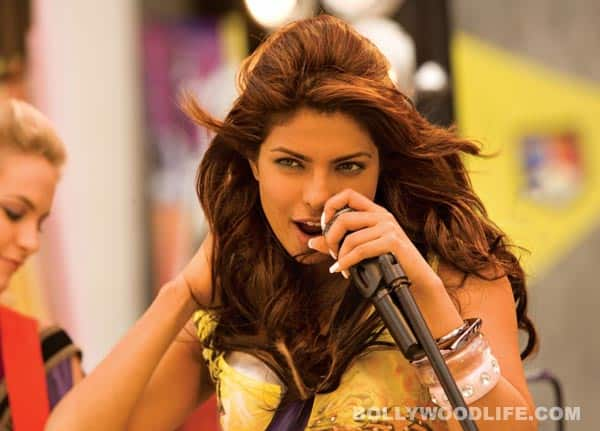 The Krissh 3 actor is jumping up and down with excitement. But what's so special about her new music adventure?
Priyanka Chopra has been precariously balancing all the projects on her platter and working overtime just to accommodate her album. But all this effort won't go waste, we are told. 'Coz birdies who've eavesdropped on her recordings say that the songs sound really good. The album is currently in the final stages of mixing and production and will probably be released on the eve of the New Year.
But more exciting news that's rolling in is that there's one solo number by apni jungli billi that will be pretty 'up-tempo' and has the potential to rule the charts. But it will be the ballads that would be appreciated more, we are told. Oh!
So many speculations have whetted our appetite for Piggy Chops' album now. And we are really curious to know what dear Pee Cee is up to. And looks like Priyanka is aware of all the expectations (especially tweeple's) and has promised to unveil her album on Twitter ASAP! Whoa! Talk about being a tweet-addict.
So buck-up, people, India's brand new pop sensation is about to arrive!