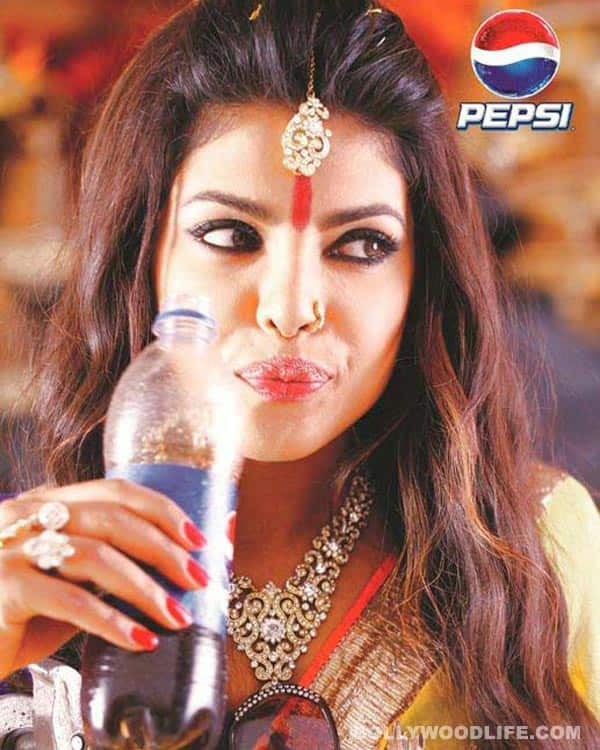 The babe gets into a desi avatar in a hilarious ad for the cola brand
Priyanka Chopra should seriously consider doing an out and out comedy soon, considering the babe is spot-on with her comic timing.
For a recent IPL 2013 Pepsi ad, Priyanka has got into a naughty mood, impersonating the trickster spiritual gurus. In the making of the ad, it's a delight to see PeeCee transform from a confident actor to a bumbling God-woman at the drop of a hat!
The ad shows Priyanka as a spiritual Guru who comes to pray for her team Chennai Super Kings. When the priest in the temple, played by cricketer Chris Gayle, offers her a bribe to change her loyalties, she does it almost immediately, and in a rather funny manner too!
What is interesting to see is Priyanka in a spiritual avatar, complete with a huge vermillion tikka on her forehead, flashy jewellery a la Bappi Lahiri and a loud saree by Manish Malhotra!
Check out the advertisement and its making, and let us know if you too think Priyanka should attempt a comedy soon!