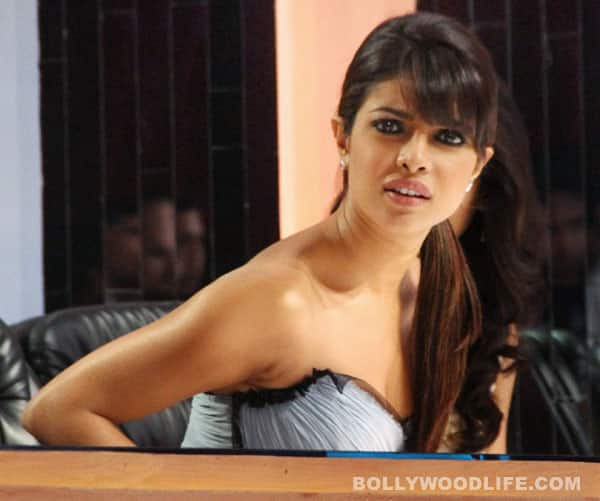 The actor is unhappy that the movie was completely ignored at this year's National Awards
Priyanka Chopra has already won a National Award for her 2008 movie Fashion. But seldom does any actor feel satisfied with just one! It's true in Priyanka's case too as she was looking forward to winning a second National Award this year for her performance in Anurag Basu's Barfi!.
Unfortunately Pee Cee lost out, but her cousin Parineeti Chopra did win a special mention at the National Awards 2013. After the winners were announced yesterday, Priyanka tweeted that she was glad that there were two trophies in the family now. But she also added, "I am feeling bad that Barfi! did not win a national award. But then it is up to the jury why they did not give the award."
Well, Piggy Chops certainly kept her answer short and was quite careful not to reveal exactly how upset she was, but we could still gauge her disappointment. She had taken home a handful of awards for her portrayal of an autistic girl in Barfi!, and the movie was chosen as India's official entry to the Oscars too. But it was totally ignored at the National Awards.
Well babes, it seems that the jury was gunning for original content this time around, and all those plagiarism rumours affected the film's chances. We understand your disappointment PC, but there's always a next time, right?