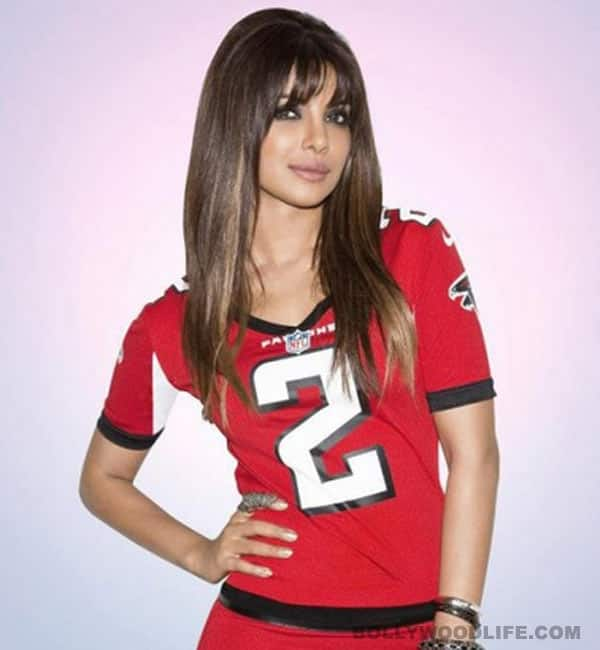 The Exotic babe is getting famous in the West, but there has also been a downside to all the good times…
Priyanka Chopra is scoring high internationally as a singer. She delivered two back-to-back hits last year and is ready to release her third single, I can't make you love me, her peppy cover version of the Bonnie Raitt song. However, Bollywood's desi girl has not had a totally happy time in her new adventures in the United States. In a recent interview to Lee Hawkins of the Wall Street Journal, she talked about how she was flooded with hateful comments and racist remarks after her performance at the NFL, the mega sports event that she opened with her In my city last year.
The actor, who spent a few years in the US said that this kind of behaviour towards her was also part and parcel of her growing up days in the West. According to Priyanka, "I've been in the limelight, in a public space, for very long. I understand dealing with brickbats and with bouquets. You will get the bad and you will get the good. And I've dealt with racism too. I think the only way to go forward is to shut the detractors up with your work. Keep being an achiever, keep achieving, because there are so many people who support you."
The Gunday actor created quite a splash internationally with her music and the collaborations with Will.i.am and Pitbull. Her visits to the US create quite an impact, with fans flocking to grab a dekho of the Bollywood star turned singing sensation, so much so that the cops had to intervene during one such appearance to manage the crowds. And looks like the latest Guess gal is unperturbed by the racial remarks she has thrown at her. We totally love the way the Chopra babe laughed off the entire episode, and if her haters think she's no American and an 'Arab terrorist', we thinks she's a sexy one! Hai na, BollywoodLifers?
Watch Priyanka Chopra's full interview: