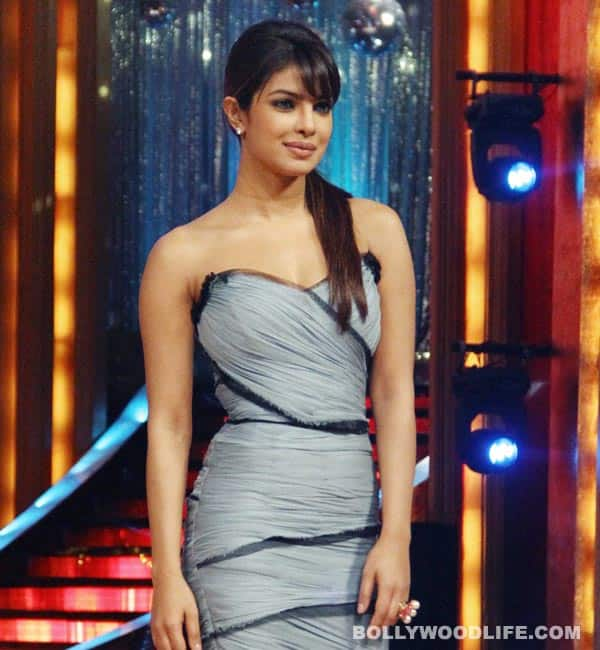 The Barfi! babe is probably having the best year of her career so far, and her fans seem to be loving it!
Bollywoodlife.com conducted an online poll asking our readers who they thought was Bollywood's biggest heroine right now, and we got an overwhelming response. Must say that the competition was tough – between Kareena Kapoor, Katrina Kaif and Priyanka Chopra. But PeeCee quite comfortably beat her contemporaries to come out as the winner of the poll.
While Priyanka received 31 percent votes, Kareena – the current 'Heroine' – got 25 percent votes and Katrina Kaif came third with 24 percent votes. The others in the running were Vidya Balan with 10 percent votes and Rani Mukerji with 5 percent.
PeeCee has had an amazing 2012 and it's not surprising at all that she has come out tops in this poll. She started the year with a big hit in the form of Agneepath and now Barfi! has managed to win over the audiences and critics alike. Priyanka was applauded for her subtle and mature portrayal of the autistic girl Jhilmil. The only thing that hasn't worked for her is Teri Meri Kahaani with Shahid Kapoor, but it seems like everyone has already forgotten about it.
Barfi! has made over approximately Rs 80 crores (including overseas collections) and has been picked as India's official entry to the Oscars. And if that wasn't enough, the girl is making waves internationally as the first singing star from India. Her first single In my city became the anthem of the National Football League, putting her directly in the top league. Her video is set to release soon, and it's creating loads of curiosity in India.
Priyanka's 30th year definitely seems to be proving lucky for her. And we are sure that 2013 will be as exciting for the babe, as she vies for all the best actress trophies in India and Barfi! fights for a place in the top five foreign language films list at the Academy Awards. The superhero flick Krissh 3 releases next year and Priyanka's album also hits the market in early 2013! Way to go PeeCee!
View complete poll results: