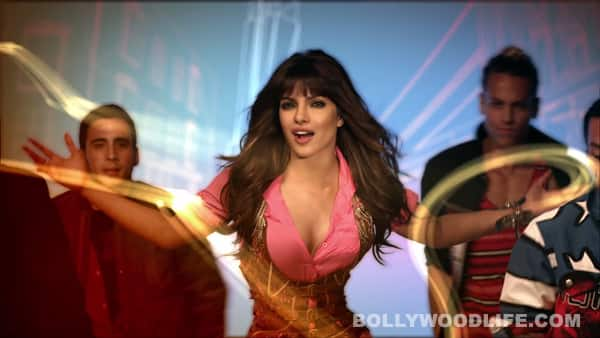 The actor-turned-singer is excited about the release of her single In My City featuring the international pop sensation will.i.am. Priyanka wants to show the world what our entertainment industry is all about through this video
When we met Priyanka Chopra at the release of her single In My City more than four months ago, we asked the actor if she has managed to retain the much needed desi flavour in her song and PeeCee had promised that there will be a desi tadka to her album. And now that the video is out, we think Priyanka has kept her promise, though not entirely.
In the video, we see Priyanka showing some desi moves, there's a weirdly placed auto rickshaw in the backdrop and then there is the typical namaste that symbolises that this song is very Indian at heart. "I wanted to give it an Indian flavor in terms of dancing. I wanted the world to see what Bollywood is all about. I wanted that the identity of the song should be Indian. I am very India-proud. When people see my video, they must feel that Bollywood is like this," said Piggy Chops.
The jhatkaas and matkaas of this jazzy looking video have been choreographer by Lady Gaga's choreographer. And PeeCee has got the eastern and western blend right. Though we would have loved to see her in at least one desi outfit and there could have been more Indianness in it. Nevertheless, the song looks slick to us."I am still trying to understand my style. I think it is a fusion and amalgamation, which will be enjoyed in West and India. This is just the beginning. I am waiting for the entire album to come out first," added the Barfi! babe.
We think PeeCee has certainly managed to grab our attention with In My City and we hope that she will showcase more and real India in the other songs. So desi gal, all eyes are set on you now!