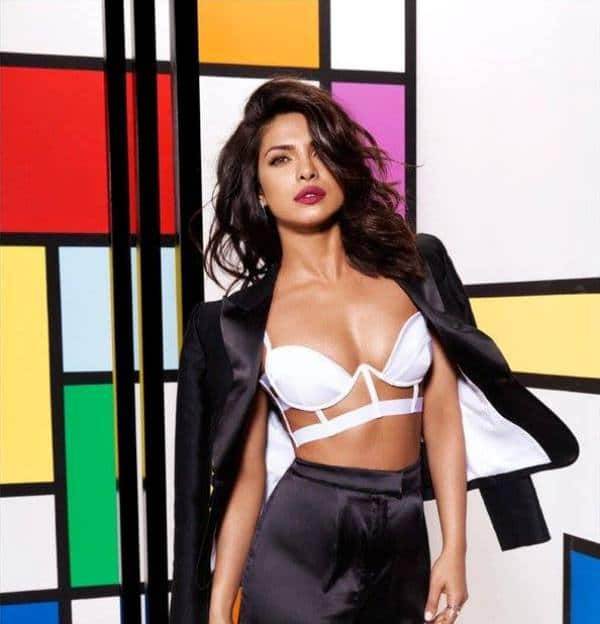 After winning Indian hearts, Priyanka Chopra is now ruling the West. Not only has she become a household name in America courtesy her famous show – Quantico, she is now a true global icon with her pictures appearing on top International magazine and billboards across the world. Priyanka has won the People's choice award for the Best Actress in a new series and has appeared on lot of popular award functions, including the Oscars and Emmys (where she even presented awards) post the success of Quantico. PeeCee is now all set to make her BIG Hollywood debut with Baywatch. Though the film has quite a few stars including Dwayne 'The Rock' Johnson and Zac Efron, she has a huge part in the film. Priyanka plays the antagonist – Victoria Leeds in the film. While we knew that this part was initially written for a man, we didn't know the real reason why she insisted on such a role. And when you hear the reason, you will be SHOCKED!
Priyanka Chopra revealed in an interview that she didn't want to play a sidekick in the film and hence, she came on board Baywatch only when she was assured a prominent part. In fact, she is very clear that she WON'T play any actor's sidekick now and we totally support her! Priyanka is a top star, why would she do a small part of she could get a bigger part right? In an interview to Hindustan Times, while talking about Baywatch, she mentioned, " I enjoyed playing an antagonist in this film too. In fact, the interesting part was that the villain's role was actually written for a man. A role written for a guy, but played by a woman — that was a big win for me. I never like to walk the path of convention. I didn't want to play a sidekick. I was clear about this even when I signed my TV show. I said I am a lead actor and I am used to seeing my face on a poster. I am never going to settle for less. The same rule applies even to my movies." (ALSO READ – Ahem! Priyanka Chopra OPENS UP on being in relationships with her co-stars and we can't stop guessing!)
Priyanka, you go girl! We are totally loving the fact that you will not settle for less… We hope every Indian can be as motivated as you! In the meantime, Priyanka Chopra is coming back with Quantico Season 2. The new series will see PeeCee as a CIA agent, rather than an FBI agent this time around. The action, romance and lies will be bigger than before and we can't wait for this one! (ALSO READ – Priyanka Chopra's this special scene from Quantico season 2 will make you excited for the show – watch video!)
Anyway, tell us what do you guys have to say about Priyanka Chopra's refusal to play any actor's sidekick in the comments section below!