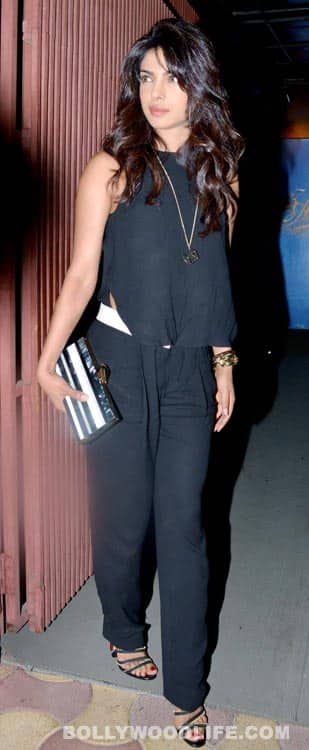 skip advertisement
The Mad Men star was spotted with the In My City babe in Mumbai. What's brewing between the two, we wonder!
If you see a suave American hunk flying down all the way to Mumbai in this scorching May heat to meet a Bollywood babe, you are bound to raise your eyebrow, and for obvious reasons. Even we got curious when we learnt – from our secret birdie, of course – that Jon Hamm, of the famous American telly series Mad Men, flew down to the island city to see our dusky beauty Priyanka Chopra. The two were even seen hanging out at a suburban nightclub over the weekend.
We learn that 42-year-old hunk had met PeeCee almost a year ago in Los Angeles when the sultry Bollywood babe was preparing for her international music debut. So when Priyanka heard about Jon's arrival in Mumbai, she quickly organised a secret dinner date with the actor while her her close buddies Mubina Rattonsey and Srishti Arya tagged along, and obviously the duo was more than excited to meet the American star.
Though we know Priyanka is perfectly single, Jon Hamm's presence in Mumbai – without his girlfriend actor-screenwriter Jennifer Westfeldet – has definitely made us go ahem.. ahem… Food for some 'stimulating' thought that is, BollywooodLifers!