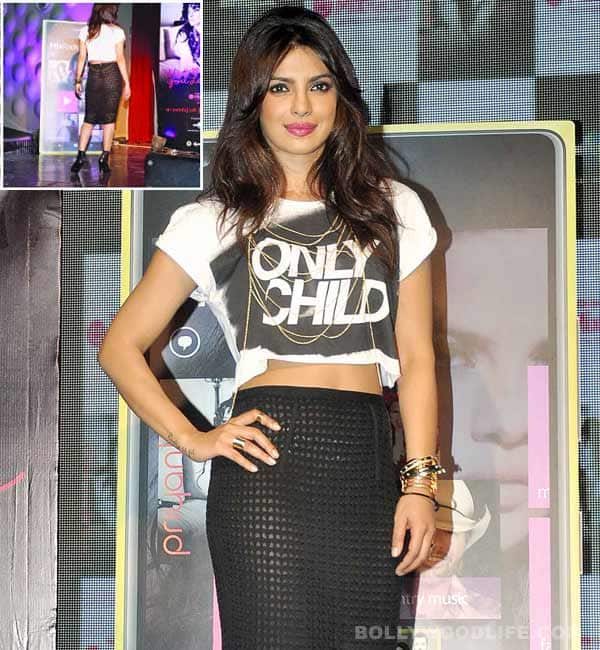 The Exotic babe set temperatures soaring with her sexy appearance at a recent event
One would have never imagined the image-conscious, swear-by-my-stylist Bollywood lasses going that extra mile and exposing their lingerie, unlike pop stars in the West. However, PC did the unthinkable at I Can't Make You Love Me release when she managed to pull off a daring sheer textured skirt which gave ample glimpse of her white thong and baring her shapely butt underneath.
Not long ago, Rihanna flashed her pink thongs which she wore under a completely sheer skirt with a crop top, a pair of sporty trainers and a Dior bag. Also, Kim Kardashian rocked a Rachel Roy sheer lace dress which exposed her bra and knickers. The buxom beauty took the look to a chicer level by pairing it a Balmain leather jacket.
Designers Muiccia Prada, Marc Jacobs have time and again brought lingerie exposing ensembles in their collections, however, this look is only meant for a very fashion forward woman who just has the right combo of chutzpah and attitude to rock it.
Full marks to PC for pulling off déshabillé chic with aplomb! She completed her look with a crop top, black and gold bracelets and gladiator heels. Well done!