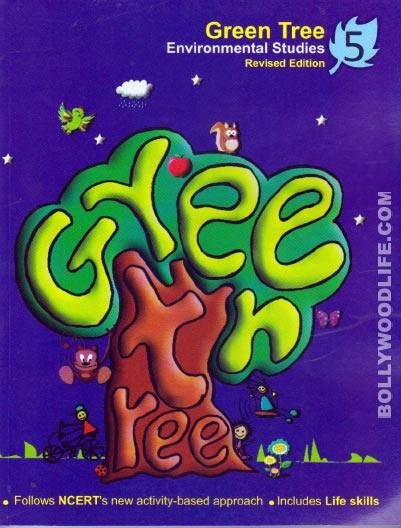 skip advertisement
Priyanka-Green-Tree-200513
Yes, you read it right! The actor-singer has an entire chapter dedicated to her in Springdales School's curriculum
Priyanka Chopra, even in her wildest dreams, wouldn't have thought about inking her name in a school textbook and be an inspirational subject for students! From winning the coveted Miss World title more than a decade ago to launching her own music album – In My City this year, PeeCee has struggled to create her own brand and today the actor, her family, millions of fans and well wishers can proudly admit that Ms Chopra has been constantly growing up the popularity ladder.
The latest we hear is that the Barfi! actor now features in the first chapter of the Environmental Studies book which is part of the Springdales School's curriculum. Springdales, affiliated to the Central Board of Secondary Education, also has partnerships across the globe, including schools from Australia, Great Britain and Germany.
A first-of-its-kind honour bestowed on a female actor, the story is based on the life of Piggy Chops, whose father Ashok was in the army which resulted in her spending her childhood in many places including Bareilly, Lucknow, Mumbai, and Newton Massachusetts and Lowa in the US. Thanks to her father's army background, students will now read about PC in the chapter titled Roving Families: Shifting Homes in their EVS books.
A source close to Ms Chopra says, "This is the first time a female actor is honoured in such a manner which only goes to show how she comes across as a responsible icon for the youth. Talking about Priyanka's army background, the wide exposure to people and places that were a part of her childhood, the first chapter titled: Roving Families; Shifting Homes uses the actor as an example for the environmental studies book, which has a wide reach across various educational institutions."
Congratulations Mimi (Her parents call her fondly) for making your parents, the country and us proud. If not anything else, the students will certainly be glued to their school textbook now, not just to learn more about their favourite actor but also how badmaash this B-town Babli is!