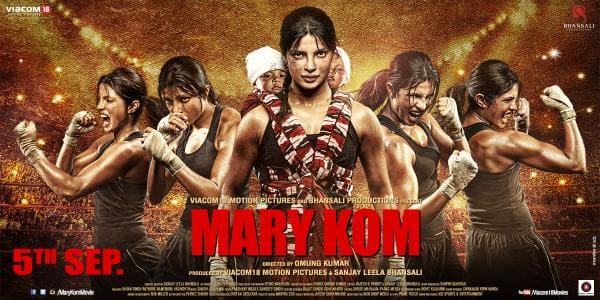 The biopic based on Olympic Boxing medalist, Mary Kom, is banned in the boxer's hometown
The Olympic Boxing medalist, MC Mary Kom, recently revealed that she is a huge fan of Bollywood. Now, when a bio-pic — 'Mary Kom' — is made celebrating the boxer's journey, reportedly the film has been banned in Manipur, MC's hometown.
According to the leading media channel, it's not just 'Mary Kom' but all Hindi films are banned for approximately 15 years now. It is also reported that separatists organisations took the step to protect the Manipur culture to be undermined, and the bitter feeling of choosing Priyanka Chopra, playing the protagonist, over local Manipur actress also adds to the reasons to ban the film.
It is also learnt that MC, who likes watching Bollywood movies, and her husband are upset with the news.