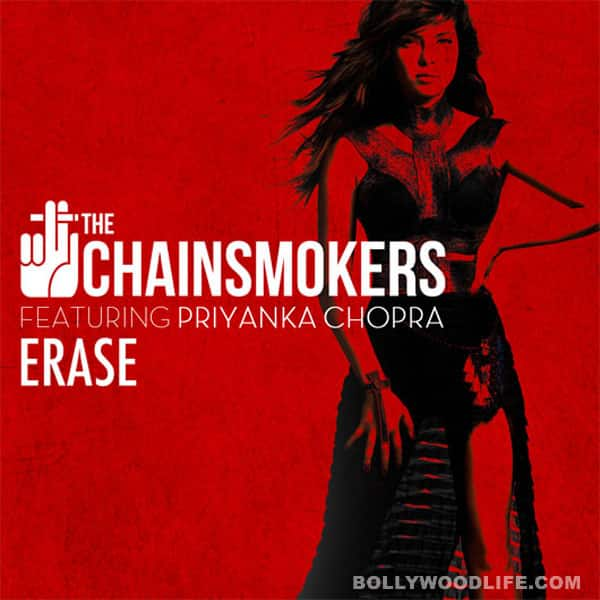 Priyanka Chopra is going places. After In my city, she has released another song with The Chainsmokers! Check out the preview of the new track titled Erase

Ecstatic about sharing a musical platform with Priyanka Chopra, The Chainsmokers are wasting no time in publicising their new single. PC collaborated with the DJ/producer duo to churn out this heady mix of a song called Erase. Especially after hearing the very averagely composed In my city, we are pleasantly surprised to get a whiff of this decent track. It's one of those songs that will make you want to groove instantly. The beats are very typical of a club song and this one sounds like a commercial hit already. Looks like the masses are going to dig this tune.
The last we heard was that the Chopra chick was all set to collaborate with Pitbull for her next album. But instead she sprung this whole new musical surprise on us, with The Chainsmokers. And although it's a concerted effort, we must admit that Priyanka sounds amazingly international and very refined, far better than she did in her previous single!
We like, PC! When do we get the whole song?