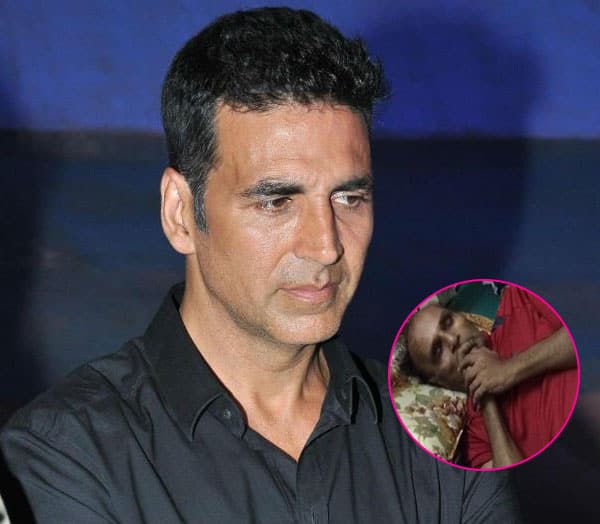 It's a known fact that Akshay Kumar made his full fledged Bollywood debut with Saugandh in the year 1992. But before Saugandh and Deedar, it was a 1991 shelved film Dwarpaal, that actually was supposed to be his launchpad. The producer Ravi Shrivastava was the first to sign and launch Akshay Kumar in the film Dwarpaal. The film got shelved for unknown reasons, while Akshay Kumar moved on to Saugandh and Deedar, it was producer Ravi Shrivastava who suffered the most when the film was shelved as he had invested all his life's fortune in the film. He couldn't do much after that. As of today, he is living in a rented apartment in Oshiwara with a few his friends. It is learned that both his kidneys are damaged and he is living in an utter state of poverty. When contacted by a leading website, he revealed that there was a time Akshay Kumar was his friend and they used to sit together. But it's been years they have talked and now when he had called Akshay Kumar, the superstar didn't pick his call. He also mentioned that he had even contacted artistes union and IMPPA but he hasn't received any response yet and his daughter who lives in Delhi has cut all ties with him.
Not just that, Ravi Shrivastava also used to design posters for films. He was the one who designed the posters of Aamir Khan's Qayamat Se Qayamat Tak, Ajay Devgn's Phool Aur Kaante and Salman Khan's Maine Pyar Kiya.
As mentioned by Ravi Shrivastava, Akshay Kumar is a good human being and the news may not have reached him, otherwise he would've helped. Akshay Kumar, actually was busy shooting for his films, first was Jolly LLB 2, then he is currently wrapping up Rajinikanth's 2.0 and then he'll soon start Neeraj Pandey's Crack. Also read: Akshay Kumar has some special Diwali plans for his family- guess what
Let's just hope Ravi Shrivastava gets the financial help for his treatment.