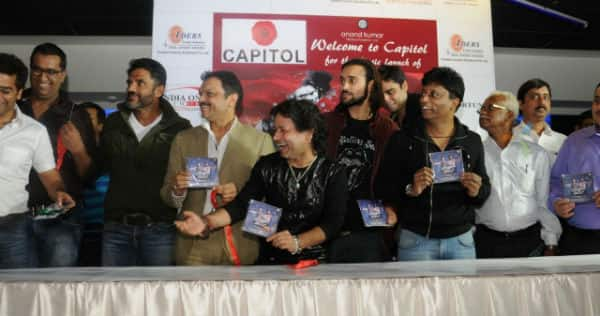 Looks like the makers of this Jay Bhanushali-Akhil Kapur starrer don't want to make news for the right reasons!
Recently at the music launch of Suneil Shetty's film Desi Kattey, a 'technical hand' accidentally played an x-rated film. After the controversial visuals popped up in between two songs those present at the event were shocked. The organizers only let a few seconds of the obscene clip play before shutting down the audio-visual show altogether.
Though we hear reports that debutante Akhil Kapur confronted the technical hand who was trying to have his own fun during the music launch, we think that the entire act was staged only to garner publicity for the film.
Akhil was later quoted saying that he was embarrassed because his family was attending the launch. The entire cast of the film including Jay Bhanushali, Ashutosh Rana, Suniel Shetty, Tia Bajpai and Sasha Agha were present at the event.