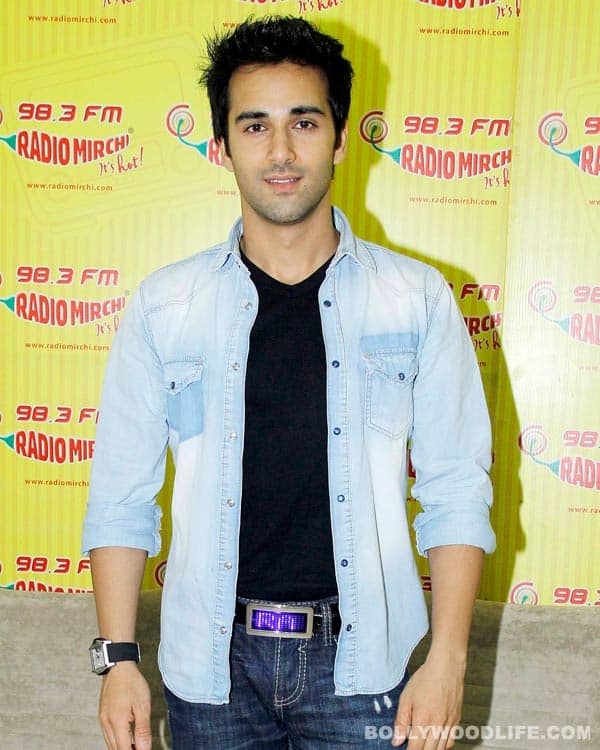 He started as an actor on a television soap, had a spat with boss Ekta Kapoor and then found his feet in films. What is Pulkit all about?
The 29-year-old actor has had a terrific journey. From playing the errant son in one of India's most successful soap operas (Kyunki Saas Bhi Kabhi Bahu Thi) in recent times to landing back to back roles in two spectacular films, Pulkit has stuck at it and come out a winner. He talks about how he made the transition and how his most recent film has steeled him!
From Lakshya Virani to Fukrey – it has been several years and a long journey too….
It's been a very blessed and a very decent innings until now. Everything that I have done – I learned something from it. Being a part of TV was nice in the way that I learned things there, the environment and technicalities of a TV show. Then I also did a musical show with Vaibhavi Merchant. It gave me confidence. After that came Bittoo Boss, which was great. People say it didn't work, but I felt it worked great for me, in that I got to experience a lead role in a feature film and the technicalities of working on a movie. And now Fukrey, which is the best thing that could happen! Farhan and Ritiesh showed their belief in me, and I hope I'm doing what they expect.
Is it easier now for actors to make the switch from TV to films?
I would never put it as a 'transition from TV to films'. It's only a matter of how hard you work towards your goal. How well you deserve it and how well you can grab the opportunity as soon as you get it. It's about your presence of mind. And your presence at the place where everything connects. So I don't believe it has anything to do with being easy or difficult. That's what I have experienced. You know that period when you go out to parties, socialise and meet a lot of people – I don't know why people call it 'struggle'; I wouldn't. I feel it's just about marketing yourself. It's about being seen, and telling people that I'm here and I can work this, I can dance, fight and all that jazz… and you're marketing yourself! So if you go with this approach it becomes very interesting.
Tell us a bit about your character in Fukrey…
I play a guy called Hunny. He is a useless guy, a vela, a loser, a total bum. He gets out of home in the morning and comes back only to sleep. He thinks he is born to the wrong parents and feels that he should have been born to the Tatas or the Birlas. He's failed since as early as the first standard in school and can't pass, but still he is eager to go to college, to hang out with all the girls and bunk and all. He is always scheming, trying to make a buck, and he finally figures out a scheme to make money using his friend Choochaa's unique ability! And they sell their scheme to Bholi, which proves to be like a nice big grave they dug for themselves…
How did you get the Delhi accent right?
The language was a bit of a concern, because it is not completely the Delhi language. It belongs to East Delhi. It has a speech pattern to it. So I went to a municipal school in East Delhi. I was shocked to see that they were doing exactly the same things that are shown in the film. Jumping walls and bunking classes. Never in a proper uniform. There was a class I saw where the school results were being declared, and whoever didn't pass was asked to leave the class. At the end of the announcement, the whole class was out, except for two students! So those are the people I was playing. They qualify as a good Fukra, and it was a great learning experience for me. On the sets too, we had such fun playing these characters, and the kind of things we did. I mean, after Fukrey, if I am asked to run naked on the streets, it wouldn't embarrass me!