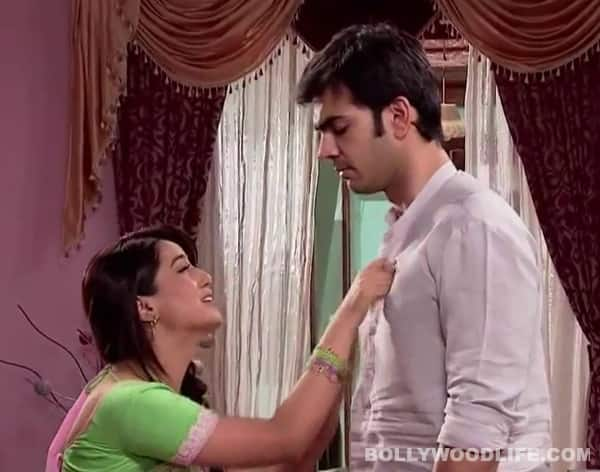 The show is a breath of fresh air in terms of the characters. That doesn't mean it's devoid of the clichés that haunt Hindi soaps
Punar Vivah Ek Nayi Umeed started with Raj (Karan V Grover) and Sarita's (Srishty Rode) marriage ceremony. It was an alliance arranged by their parents. While Sarita was prepared to commit her whole life and future to her husband, Raj did not want it that way.
Bowing to parental pressure, he finally agreed to marry, but vowed that he would never give Sarita the rights of a wife, 'coz he was in love with someone else. Raj's college-time love Divya (Rubina Dilaik), who had lost her parents in an accident, became the sole breadwinner of her family. In order to secure the future of her siblings, Divya abandoned her love to find work in Mumbai.
The story fast forwards ten years. Divya is now a big star after her TV show Chhoti Bahu is declared a hit. The show finally ends and Divya decides to come back to Bhopal, her home town, to rekindle her relationship with Raj. But Raj and Sarita are married to each other, even though he still hasn't accepted her as his wife. Raj ignores all Sarita's advances, so much so that the couple has not yet consummated their marriage – OMG! Ten years in a loveless marriage makes Sarita, who used to be a happy-go-lucky girl, a bitter woman. With no attention from her husband and constant baseless allegations and taunts from her in-laws, she has become grim and sullen. Unlike the typical bahus, Sarita is a fierce woman who knows how to keep her in-laws in their place. When Divya learns that Raj has moved on, she gives her consent to an arranged marriage – she meets Gaurav (Ayaz Khan), who falls in love with her at first sight. And the two agree to wed.
When Sarita learns about Divya's wedding, she storms the haldi ceremony and threatens her husband's ex-lover, saying that she can marry only after she convinces Raj to give their own marriage a second chance – all in fully filmi ishtyle. Although we doubt any director would use this in a movie, we had to cheer!
Punar Vivah Ek Nayi Umeed gave us hope. The show is novel – this time there is no dukhyaari bahu who cries buckets. In fact we have someone who knows how to retort, who doesn't tolerate injustice and will not let anyone take her for granted…we like! Sarita's character was a fresh change and different from the daily soaps we are bored of watching. Also, since the show began with a ten year leap, we believe that the makers will not be considering jumping again any time soon. Using Zee TV's earlier serial Chhoti Bahu – where Rubina played the lead – in this show was innovative.
But there are things we don't agree with and find rather bizarre. Why did Sarita wait for ten years to figure out that Raj and she had no future together? Why didn't she leave much earlier to make a new life for herself? Why does Divya expect Raj to wait for her when she left him without a note or any explanation? Raj married under family pressure, so was there no pressure to have children? Where is Sarita's family, who are supposed to be wealthy and very influential? How come they didn't intervene? The questions seem endless, but will we ever know answers? We don't think so!
Karan V Grover looks intense and gives a decent performance, but we believe he is yet to show his true potential. Rubina Dilaik doesn't seem too different from her previous character as Chhoti Bahu, except that now she no longer chants the names of deities. But then again, maybe the makers wanted it that way. Srishty Rode takes the cake and the icing with her performance. Her outbursts, frustration, love and desperation are beautifully portrayed. The actor has indeed done a stellar job. Ayaz Khan hasn't got much of a part yet, but his simplicity will win hearts, we are sure.
All in all, Punar Vivah- Ek Nayi Umeed has the potential to be a good show, as long as the writers continue to keep the content fresh and crisp.
Rating:
out of 5
Reviewed by Letty Mariam Abraham
* Poor
** Average
*** Good
**** Very good
***** Excellent