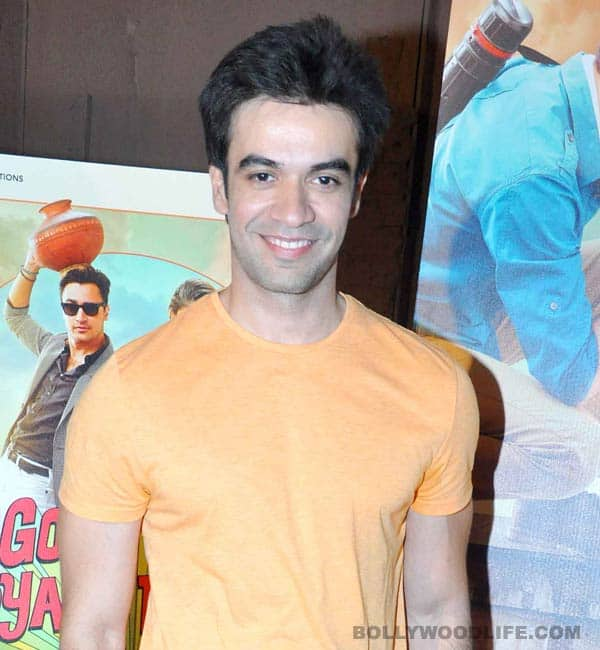 BollywoodLife caught up with the director of Gori Tere Pyaar Mein to find out what this hatke romantic comedy is all about
After tasting success with his debut film I Hate Love Stories director Punit Malhotra is now excited about his next, Gori Tere Pyaar Mein, starring Imran Khan and Kareena Kapor Khan, releasing this Friday. We chatted with the young dude to find out what it was like to direct the unconventional pair a second time and what inspired him to tell an urban tale in a village setting.
Gori Tere Pyaar Mein seems to be a happy and lighthearted entertainer. What are you giving us with your second film?
It is a fun film, an out-and-out entertainer. But this time my film will have a lot of depth, emotions and connectivity. While Ek Main Aur Ekk Tu was essentially made for a young lot, Gori Tere Pyaar Mein is made with a universal approach. You will see more family atmosphere in the film. It's a wholesome entertainer.
We hear that you were in two minds while casting the right pair for the movie….
Initially the movie was supposed to have two heroes in it. As luck would have it, that idea did not work out. For one whole year we were busy getting our draft right. We made more than 200 drafts for this project. And now it has turned into an one hero and two-and-a-half heroines project. So now we have Imran Khan, Kareena Kapoor and Shraddha Kapoor. We don't want to cheat our audiences by claiming that Shraddha is one of the leads of the movie, but she is an integral part of the project.
Wouldn't it have been wise to make Shraddha Kapoor visible on the posters to promote the film, given that she has become so popular after Aashiqui 2?
Ya, she is popular, but we planned to cheat it on some level. We want Shraddha to be a sweet surprise in the film.
In Ek Mein Aur Ek Tu Kareena's character was very strong and in promos of your new film Kareena is a mature, level headed NGO worker. Will she overshadow Imran's character in this one too?
The voice of Kareena is the voice of any youngster. Bebo is very strong in the film and Imran's character will counter her character. I am in awe of Kareena Kapoor and I am happy to have her in my film.
Was it a challenge for you as a director to get Imran Khan and Kareen Kapoor out of the Ek Main Aur Ek Tu zone?
The reason why Imran and Bebo were excited about this movie was because it is not yet another Ek Main Aur Ekk Tu. In fact, the energy of I Hate Love Stories will be a part of the first half of Gori Tere Pyaar Mein. So it has very young, vibrant and candy-floss kind of flavour that changes once the story moves to a village and takes a turn. But even then the film doesn't lose its fun element.
I think the energy between the lead couple in this movie is completely different from Ek Main Aur Ekk Tu. In EMAET Imran played a subdued guy; here he is ridiculously over-the-top. Kareena is fun even if she is serious about her NGO work. And trust me, together they are a riot. When I made the first draft film was socially relevant, but then it got diluted.
Why?
Blame it on the need to entertain. Entrainment, entertainment and entertainment! The movie is still has a social message, but now we are saying it in a fun way. Nobody likes lecturebaazi, yaar!
Were you inspired by real life incidents to tell this story?
Many events indeed! I mean, look at the rubbish through which our country is going right now. It's in a mess. Look at the taxes we are paying and we get nothing in return. I went to Orissa and visited a village where people cross a river with the help of a rope-bridge, every day. I mean just imagine schoolkids, pregnant ladies and men with bicycles in their hands crossing the river on that rope, in this day and age!That's where the second half of the film is born from. So the idea of this film is that urban youths go to our villages to bring about a happy change.
Does the switch of backdrop still make the production urban in terms of treatment?
Oh yes! It's like you and me going to a village and the first thing we ask for is a bathroom! You know how it is. The story could be about a village and the people there, but it is still an urban film. Remember how DDLJ moved to a village in Punjab in the second half? It's that kind of scene happening in this movie too. The idea is to go to a village and see things from an urban point of view.
What challenges did you face while shifting your hero and heroine ( Imran and Kareena) to a village?
Band baj gayi meri! Imran was like, we have done well with our first film together and urban movies are our zone. Yeh gaon mein kyun jaana hain? Then I made another draft and Imran was not convinced about it even then. When I made the third draft, he looked somewhat convinced. But later, he agreed with my point of view. He understood the subject; he appreciated the homework I had done and he also realised the zone we were treading into. We shot in Wai. But the bridge and the river you see in the promos is all special effects. Those scenes were shot at Film City. And we also shot at Bhuj and Satara for some parts of the movie.
Who is your target audience?
I want cater to both single screen as well as multiplex audiences.
What kind of film would you like to make in the future?
I have grown up watching commercial cinema. I like films like DDLJ. That's my zone. But I don't want to do fully fledged maar-dhaad masala movies either.