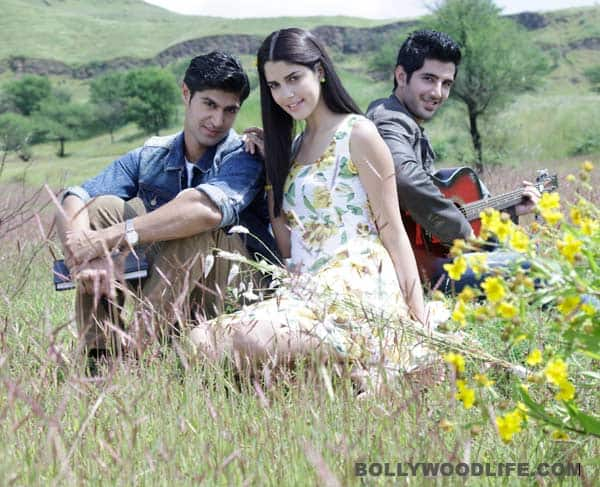 The song Dil aaj kal is the only saving grace of the promo
The makers of Purani Jeans are out with the first dialogue promo of the film and named it It's love at first sight, but trust us they chemistry between the lead trio is hardly visible and there is no ounce of love at first sight in it. Aditya Seal does an okay job as the handsome hunk who tries to impress Izabelle Leite, who has literally nothing to do apart from being the pretty looking girl. On the other hand Tanuj Virwani seems to be confused, shy, timid, nervous, demure, inhibited, reticent and meek. He definitely is not the guy who seems to have fallen in love at first sight.
The only saving grace in the promo is the song that's playing in the background, Dil aaj kal, sung beautifully by KK and composed by the very talented Ram Sampath on the lyrics of Prashant Ingole. The song is very romantic and definitely brings in the love at first sight feeling. Apart from the lead trio the film also features Sarika, Rati Agnihotri, Manoj Pahwa, Param Baidwaan, Raghav Kakkad, Kashyap Kapoor, Rajit Kapur, Kamini Kaushal and Kashika Chopra. Directed by Tanushri Chattrji Bassu and produced by Eros International and NextGen Films the movie is all set to release on May 2, 2014.