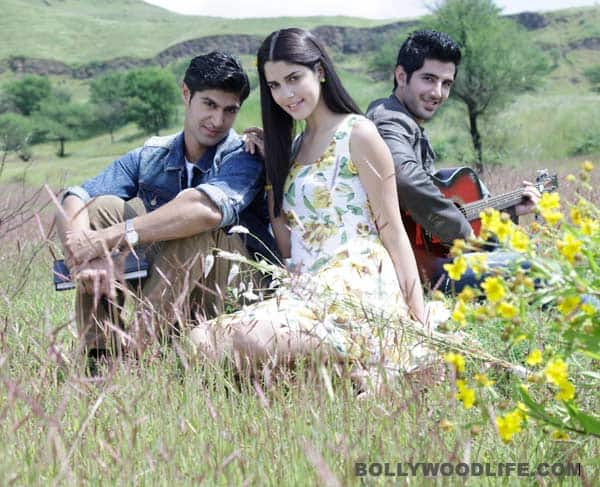 Watch the latest party rejig of the season from this youthful and full of life film…
The makers of Purani Jeans have come up with the latest song from the movie, which actually encompasses all the songs in the film. The Purani Jeans Mashup comprises of all the songs of the album. The songs,which have a funky feel to it, have all been composed by Ram Sampath and this mash up have been remixed by Kiran Kamath. The rejigging of the songs have given the songs a very young feel to them and it seems perfect for an evening DJ outing.
The film is definitely garnering a lot of attention because of the good music by Ram Sampath. Purani Jeans, directed by Tanushri Chattrji Bassu, features Tanuj Virwani, Aditya Seal, Izabelle Leite, Sarika, Rati Agnihotri, Manoj Pahwa, Param Baidwaan, Raghav Kakkad, Kashyap Kapoor, Rajit Kapur, Kamini Kaushal, Kashika Chopra. The film is produced by Manju Lulla & is all set to release in theatres on 2nd May, 2014.
The songs definitely are peppy and youthful in approach, but will the movie be as good as the music by Ram Sampath? We will have to wait and watch for that. What do you think BollywoodLifers?