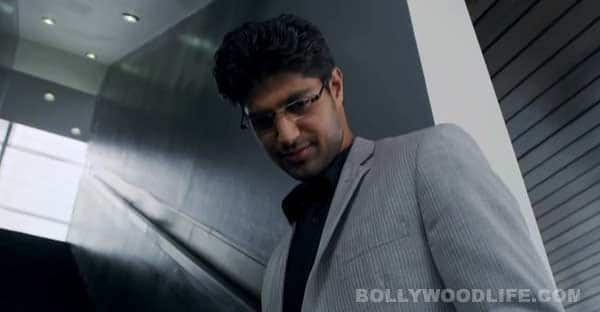 Will Tanuj Virwani sqander the good song with his stupidly shy antics? Find out…
The makers of Purani Jeans have come up with the teaser of the latest song from the film—Jind meriye. Sung by Navraj Hans on Ram Sampath's composition, this song seems to be a tale of yearning and a saga of longing. This maybe for friends or maybe for ones beloved.
If you have heard the song you will know that this song is definitely worth hearing, but seeing Tanuj Virwani in the video might just throw you off the goodwill to hear the song. The lyrics by Munna Dhiman are apt and help extend your lonely feeling to the T. Now we will have to wait for the full video of the song to see whether Tanuj has wasted such a good song with his performance. If Aditya Seal is there in the song, maybe this song might get salvaged a bit. Lastly, Izabelle Leite seems to be the lovely toy-doll for which both the dishy dudes.
Produced by Eros International Purani Jeans, directed by Tanushri Chattrji Bassu, also features Sarika, Rati Agnihotri, Manoj Pahwa, Param Baidwaan, Raghav Kakkad, Kashyap Kapoor, Rajit Kapur, Kamini Kaushal and Kashika Chopra. The film will hit theatres on May 2, 2014.